Ronit Plank with Alice Ikeda (livestream)
Family Members Who Leave & Why Personal Stories Matter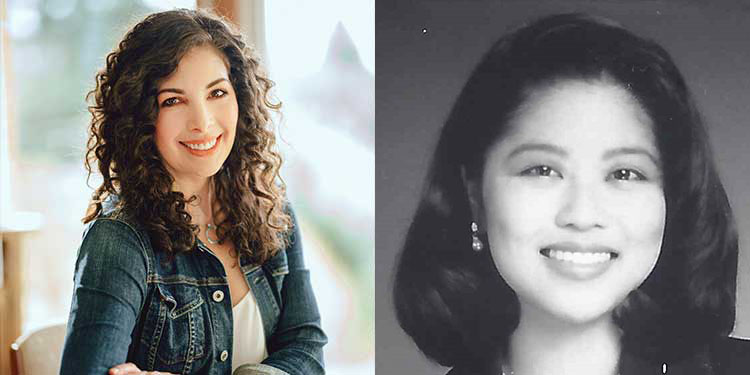 Ronit Plank was six years old when her mother left her and her four-year-old sister for India to follow Bhagwan Shree Rajneesh, a cult guru at the center of Netflix documentary Wild Wild Country and whose commune was responsible for the largest biological attack on US soil. This was the beginning of a very long road to Plank grappling with the toll her mother's leaving took, measuring her self-worth by her mother's absence.
In this stunningly personal presentation, Plank joins us via livestream with storyteller Alice Ikeda to share from her coming-of-age memoir When She Comes Back. Plank tells us about her father, who'd left the family the previous year, stepping up and bringing the young Ronit and her sister to live with him. She explores how, on the surface, his nurturing was the balm that she sought, but she soon took on the role of partner and confidant to him, and substitute mother to her sister. Though they have a relationship now, Plank examines the pain a child feels when she discovers that her love for her mother is not enough to make that parent stay. With this intimate story of resilience and reconciliation, Plank and Ikeda invite us to a raw conversation about family members who leave, writing memoirs about family, the ethics for memoirs, and why personal stories matter.
Ronit Plank is a writer, teacher, and podcaster whose work has been seen in The Atlantic, The Washington Post, The Rumpus, The Iowa Review, and American Literary Review, among others. She is host and producer of the award-winning podcast And Then Everything Changed featuring interviews with survivors, authors, thought leaders, and people in recovery about pivotal moments in their lives and decisions that have defined them. When She Comes Back is her first book and her short story collection Home Is A Made-Up Place will be published in 2022.
Alice H. Ikeda has been in pursuit of stories that spur courageous conversations from the inception of her career. Her work has been seen on Emmy-nominated programs for networks such as NHK Television Japan, RTP Portugal, CTV Canada, PBS, History Channel, A&E, Discovery Channel, Fine Living Network, Lifetime Television, HGTV, and others. She is currently a principle with Ikeda/Vanderburg Productions where she continues her pursuit of interviews and stories with social impact.
---
Presented by Town Hall Seattle.