Roger Rosenblatt with Paul Muldoon (livestream)
On Life, Love, and Responsibility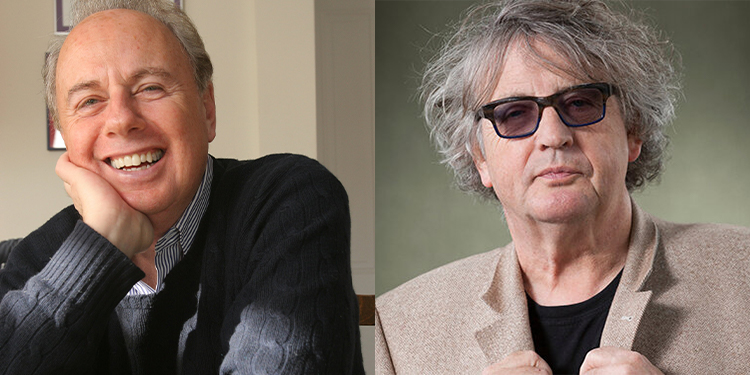 The Cold Moon occurs in late December, auguring the arrival of the winter solstice. Approaching the winter solstice of his own life, author Roger Rosenblatt embarked upon writing Cold Moon: On Life, Love, and Responsibility, dedicated to the three most important lessons he has learned over his many years.
In this livestreamed conversation with Pulitzer Prize-winner Paul Muldoon, Rosenblatt delves into those three lessons: an appreciation of being alive, a recognition of the gift and power of love, and the necessity of exercising responsibility toward one another. He presents poetic reflections on these vital learnings, and discusses how they can represent a tonic for these perilous and fearful times, attesting to the value of our very existence. Rosenblatt lifts the spirit and offers purpose in this touching, affecting presentation.
Roger Rosenblatt is the author of five New York Times Notable Books of the Year, and three Times bestsellers. He has written seven off-Broadway plays and his essays for TIME Magazine and the PBS News Hour have won two George Polk Awards, the Peabody, and the Emmy, among others. In 2015, he won the Kenyon Review Award for Lifetime Literary Achivement. He held the Briggs-Copeland appointment in the teaching of writing at Harvard. He is Distinguished Professor of English and Writing at SUNY Stony Brook/Southampton.
Paul Muldoon was born in County Armagh in 1951. He now lives in New York. A former radio and television producer for the BBC in Belfast, he has taught at Princeton University for thirty years. He is the author of over a dozen collections of poetry, including Moy Sand and Gravel, for which he won the 2003 Pulitzer Prize, and Selected Poems 1968-2014.
---
Presented by Town Hall Seattle.