Rob Reich, Mehran Sahami, and Jeremy M. Weinstein with Lauren Sato
How to Reboot Big Tech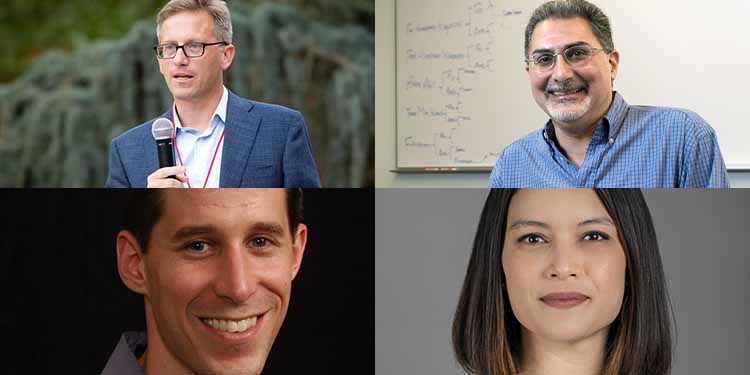 It took no time at all. In the beginning, we looked at computers and the internet with wide eyes and open arms. It was a technology of liberating potential for us all. Now, it is arguably a dystopia: a dark monolith of algorithms, surveillance, criminality, and job-displacing robots.
Three Stanford professors with long careers in the tech industry, know of the shadows of these tangled webs, shine a light on them, and offer some hope with System Error. It doesn't have to be this way. Big tech's focus on optimization leaves out one key facet: human optimism. Big tech is driving towards deeper riffs of discrimination, further erosions of privacy, and more losses for the working class. What do we hope for in the future? What is it that we value? Should big tech tell us what we value? Or should it be the other way around? Reich, Sahami, and Weinstein offer thoughts, suggestions, and tools to give us some power against that dark monolith.
Rob Reich is a philosopher who directs Stanford University's Center for Ethics in Society and is the associate director of its new Institute for Human-Centered Artificial Intelligence.
Mehran Sahami was recruited to Google in its start-up days and was one of the inventors of email spam-filtering technology. He's been a computer science professor at Stanford University since 2007.
Jeremy Weinstein was a White House staffer for Barack Obama, launching Obama's Open Government Partnership. Since 2015, he's been a professor of political science at Stanford University, where he now leads Stanford Impact Labs.
Lauren Sato is the Chief Executive Officer of Ada Developers Academy, a nonprofit, cost-free coding school for women and gender-expansive adults. Creating greater economic power and agency for BIPOC women and gender expansive folks means a better world for everybody.
---
Presented by Town Hall Seattle.