Rob Chaney with Steve Scher (podcast)
In The Moment Podcast, Ep. 83
The podcast player will appear here upon episode release.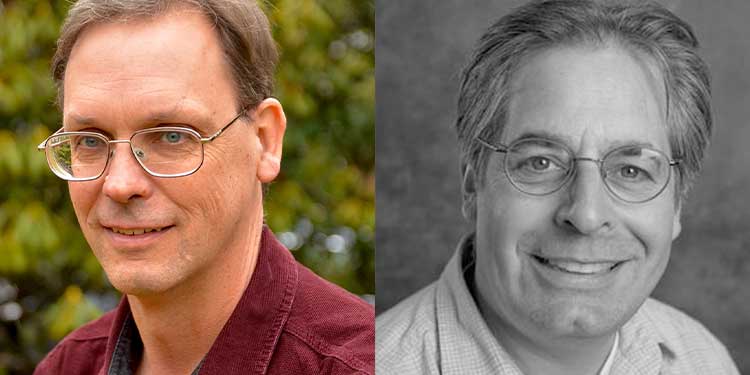 Four decades ago, the areas around Yellowstone and Glacier National Parks sheltered the last few hundred surviving grizzlies in the Lower 48 states. Their population has surged to more than 1,500 under the protection of the Endangered Species Act, and this burgeoning number of grizzlies now collides with the increasingly populated landscape. In this week's episode, Senior Correspondent Steve Scher is joined by Montana journalist Rob Chaney as he chronicles the resurgence of this charismatic species against the backdrop of America's long history with the grizzly. Chaney explores how humans and bears have long shared space, but how that relationship has changed in light of cars whizzing through bear habitats, tourists checking Facebook for photo ops, and hunters seeking trophy prey. Join them for this conversation that captures the clash between groups with radically different visions—and stay in the know about what's happening in this moment at Town Hall.
Rob Chaney is a report for the Missoulian. A lifelong Montanan, he covers science and the environment.
Steve Scher is a podcaster, interviewer, and teacher. He worked in Seattle public radio for almost 30 years. He has taught at the University of Washington since 2009. He is Senior Correspondent for Town Hall Seattle's In The Moment podcast.
---
Presented by Town Hall Seattle.