Seattle Arts & Lectures presents
Reginald Dwayne Betts
An American Washi Tale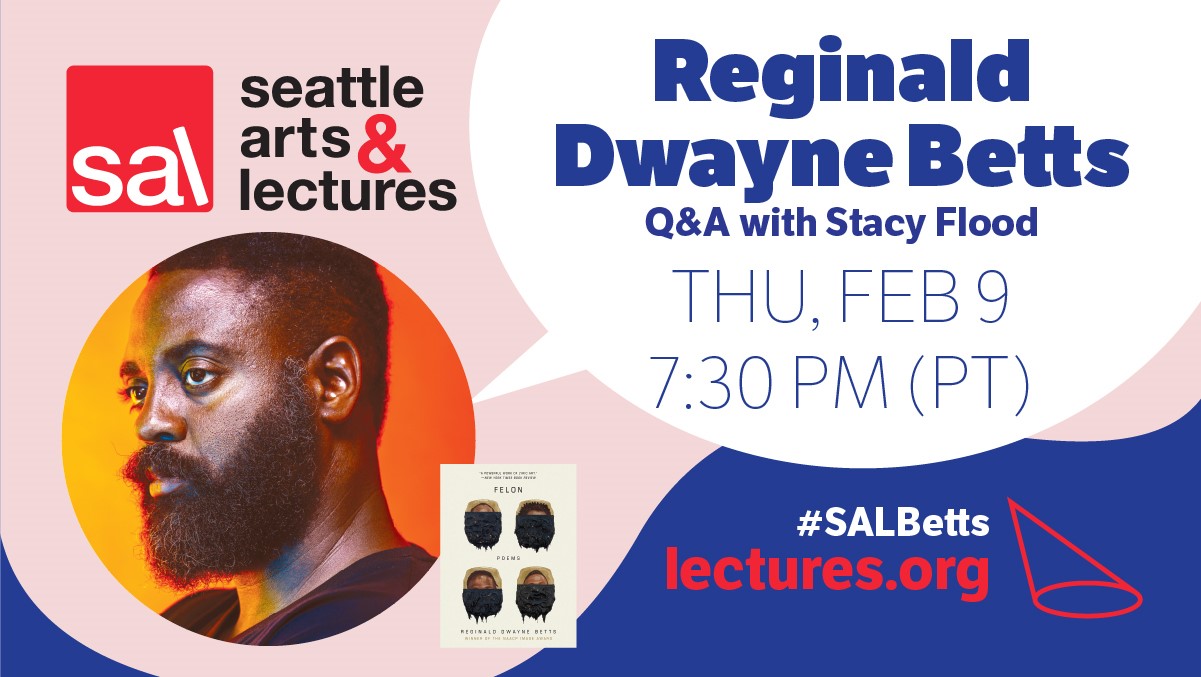 After incarceration, how do you reenter a society that doesn't offer open arms? Reginald Dwayne Betts is an award-winning author, poet, lawyer, and outspoken advocate for criminal justice reform, whose work interrogates and challenges our notions of justice.
Betts has adapted his celebrated poetry collection, Felon, into a one-man performance piece, which he will perform for this SAL Presents event. Stacy D. Flood will moderate the Q&A session for the event.
About Seattle Arts & Lectures
Seattle Arts & Lectures (SAL) cultivates transformative experiences through story and language with readers and writers of all generations. Learn more about SAL programs here.
---
Presented by Seattle Arts & Lectures.
For questions about this event, please contact grajendran@lectures.org or call (206) 621-2230.