The Seattle Human Rights Commission and UW Center for Human Rights present
Reaffirming Human Rights in Seattle
Human Rights Day 2022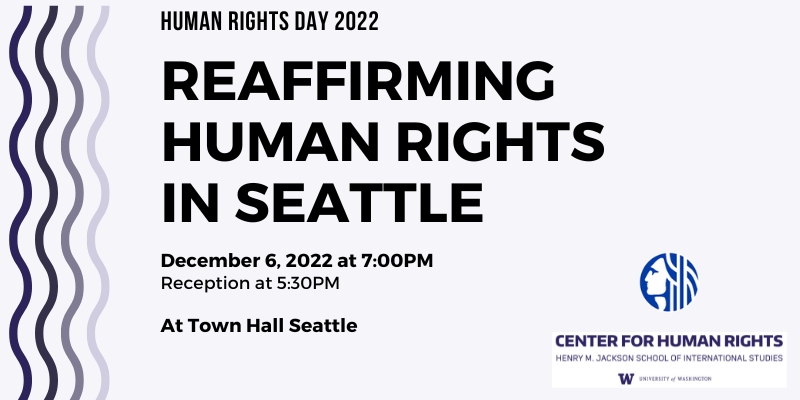 In collaboration with Town Hall Seattle, the City of Seattle, and Human Rights Day planning partners and sponsors, join in amplifying and advocating for human rights in the region.
The Seattle Human Rights Commission honors individuals, organizations, and coalitions at the annual Human Rights Day event the evening of Tuesday December 6, 2022 both virtually and at Town Hall. Awards are presented virtually and the program will take place in person. This ceremony is a powerful way to acknowledge the work of outstanding people who inspire us all throughout the region.
In addition, the Seattle Human Rights Commission invites our 2022 Awardees to share in more depth their work, and provide an opportunity to interact with participants. We look forward to welcoming you to participate, or come to learn about how Seattle reaffirms its commitment to being a Human Rights City.
---
The event is free and open to the public.
Note: All bags will be checked at the door.
---
SCHEDULE
5:30-7:00pm: Reception and human rights poster presentations with UW undergraduates
7:00-8:30 pm: Main program – This year, the Seattle Human Rights Commission brings four panelists together to discuss issues of human rights in Seattle with a focus on immigration, education and student rights, trafficking, and homelessness/houseless people in our community.
---
Panelists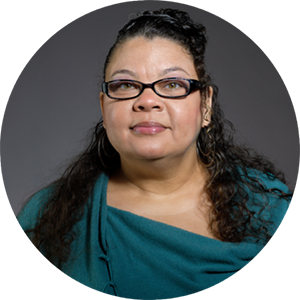 Mary Dell Williams
Mary Dell Williams is a mother, a community advocate, and an ordained priest at Rainier Valley Congregation since 2001. She has been a community organizer, board member, and peer educator with several Seattle Nonprofits since 1993. She has explored undoing racism work with The People's Institute for Survival and Beyond, the National Coalition Building Institute, and Critical Resistance. Mary returned to school at Seattle Central in 2011, graduating with an AAS, and is on track to be a substance use disorders counselor. She has continued in the field of public service as a clinician, and additionally obtained certification as a recovery coach, peer counselor, and peer trainer for Washington State. She continues to strive to be at the forefront of organizations that are dedicated to recognizing the worth of every person. Everyone means everyone.
Emmanuel GV Dolo
Emmanuel is the director of programs at the African Chamber of Commerce of the Pacific Northwest. He is a versatile, detailed-oriented manager with over 17 years of experience using PMI and other project management methodologies to initiate, design, and lead community development initiatives, humanitarian response, and post-crisis recovery, resiliency, and reconstruction projects.
He is currently a commissioner at the City of Seattle's Immigrant and Refugee Commission, a City of Auburn Transportation Advisory Board member, and the founder of Washington Transfinancial Services – a trading and resources LLC based out of Seattle.
He holds a Master of Arts in International Development; has received several international honors for his work, including the 'Global Laureate Fellow' by the International Youth Foundation and 'The 2009 International Fellow', by iLEAP, a Seattle-based organization.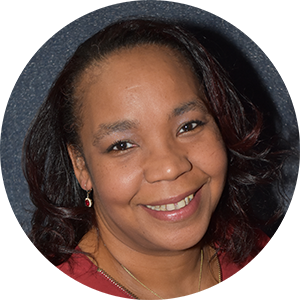 Monique Harrison
Monique Harrison is a doctoral candidate and innovative instructional leader, striving to develop change-makers and lifelong learners. A daring leader with a solid understanding of cultural responsiveness, Monique understands the heart it takes to lead brave work and tough conversations to ensure all students have the equitable opportunity to learn.
Monique teaches social justice and school law in the Teacher Certification Program at City University of Seattle. She is a multi-state certificated secondary mathematics teacher and instructional leader with 31 years of experience in K-12 teaching and administration serving students and educators in traditional public schools, charter public schools, and private schools. She is accomplished in facilitating effective professional learning communities, professional development training, diversity and inclusion, evidence-based instructional strategies, family and community engagement, supporting early educators, and secondary mathematics instruction.
Raymond Connell
Raymond was born in Kingston, Jamaica, immigrated to the U.S. on August 13, 1972, and moved to Seattle September 1972. He graduated from the University of Washington in 1978 with a B.A. in Business Admin, and received his J.D. from Seattle University School of Law in 1984. He is a trial attorney with an emphasis on real estate law, personal injury, and probate.
On August 13, 2020, Connell was appointed by Jamaica's Ministry of Affairs & Foreign Trade to be Honorary Consul to Seattle. Currently, he is the president of Friends of Jamaica, Seattle, and is also a member of Rotary International.
His rotary projects include National Immunization Day (NID) polio vaccination in Ethiopia, a water project in Gulu, Uganda, and building homes for homeless widows in Uganda. He recently received a global grant for a water project for Boys' Town in Kingston, Jamaica, which will supply water to 3,000 people daily as well as being used for irrigation.
---
Presented by the Seattle Human Rights Commission and UW Center for Human Rights.