Rachel Nuwer with Dr. Sunil Kumar Aggarwal
The Ecstasy of Potential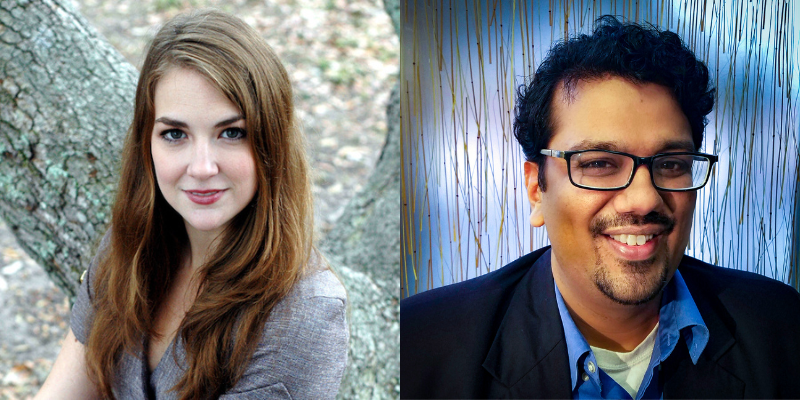 How did the psychedelic drug MDMA emerge from the shadows to the forefront of a medical revolution? What potential does it hold to help us?
What do you think of when you hear the abbreviation MDMA? Often seen as a party drug and vilified as a Schedule I substance that would supposedly eat holes in users' brains, MDMA (also known as Molly or Ecstasy) has remained controversial. However, the substance is now being hailed as a therapeutic agent that could transform the field of mental health, becoming the first psychedelic approved for widespread clinical use.
In I Feel Love, science journalist Rachel Nuwer presents evidence from scientific trials which suggest that MDMA, when properly administered, may be effective at relieving the effects of trauma. Results from other studies point to its usefulness for treating depression, alcohol addiction, eating disorders, and more. It has also been shown to dismantle psychological defenses and induce feelings of empathy, self-compassion, and love. Yet even as more is revealed about MDMA, there is still much that remains unknown that scientists are diligently working to figure out; the drug may answer as many questions as it asks.
Nuwer guides readers through a cultural and scientific upheaval that separates fact and fiction, seeking to reshape our understanding of our brains, ourselves, and the space between.
Rachel Nuwer is an award-winning science journalist who regularly contributes to the New York Times, National Geographic, Scientific American, and many other publications. Her reporting for the New York Times broke the news globally about the MDMA Phase III clinical trial and was highlighted by Michael Pollan, Ezra Klein, and Tim Ferriss, among other thought leaders. In 2022, Nuwer was among the inaugural recipients of the Ferriss–UC Berkeley Psychedelic Journalism Fellowship. She holds master's degrees in applied ecology and in science journalism. Her first book, Poached: Inside the Dark World of Wildlife Trafficking, took her to a dozen countries to investigate the multibillion-dollar illegal wildlife trade. She lives in Brooklyn.
Dr. Sunil Kumar Aggarwal is a physician and medical geographer. He is a Board-Certified Fellow of the American Academy of Physical Medicine and Rehabilitation and the American Academy of Hospice and Palliative Medicine, where he was named a Top 20 Emerging Leader. He is the Past Chair of the Integrative Medicine Special Interest Group and an inaugural member of the Safe Use in Psychedelic-Assisted Therapies Forum at the American Academy of Hospice and Palliative Medicine. He has been qualified as an expert in cannabis and psilocybin medical and religious use, ketamine-assisted psychotherapy and MAPS MDMA-Assisted Therapy. He is the co-founder and co-director of Seattle's AIMS Institute.
---
Tandem Book Club Event
This is a Tandem Book Club event! Join us at 6:30pm in The Forum Library, one hour prior to the event with Rachel Nuwer, to discuss the evening's featured topic.
Topic: This is Your Brain on Book Club
Tandem Book Club title: How to Change Your Mind by Michael Pollan
Register for Tandem Book Club HERE
---
Presented by Town Hall Seattle.