Pyae Moe Thet War with Thirii Myo Kyaw Myint
Fake Accents, Feminism, and Other Comedies from Myanmar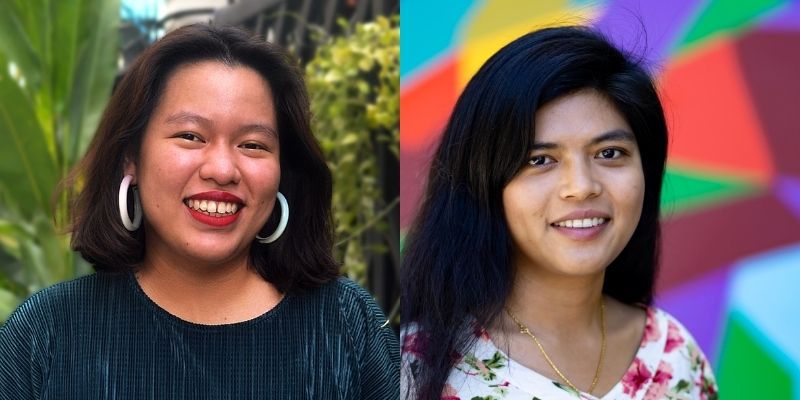 What does it mean to belong? How do we adapt to belong in different situations? How do we belong on our own terms? These are questions that writer Pyae Moe Thet War explores as a woman who has lived in two cultures, Myanmar and the U.S. –– two cultures that can seem at odds with each other, yet exist within a single person.
In her new book, You've Changed, Pyae uses irreverent yet vulnerable essays to trace the journey of a woman who spent her young adulthood in the U.S. and U.K. before returning to her hometown of Yangon, where she still lives. She takes on romantic relationships, switching accents in American taxis, the patriarchal Myanmar concept of "hpone" that governs how laundry is done, swimming as refuge from mental illness, the pleasure and shame of eating rice, and baking in a kitchen far from white America's imagination. She playfully challenges us to examine the knots and complications of personal identity.
Pyae wrestles with these questions of belonging and personal identity — especially as a Myanmar woman in the West, a Western-educated person in Yangon, and a writer who refuses to be labeled a "race writer." Despite the sensitive topics she explores, she doesn't shy away from her experience and aims to connect in a conversational, open manner, as though having a chat with friends. Intimate and funny, Pyae shows how the truth of identity and belonging may not be found in stability, but in its gloriously unsettled nature.
Pyae Moe Thet War is a writer and digital media editor who was born and raised in Yangon, Myanmar. She received a BA in Literary Studies and Creative Writing from Bard College at Simon's Rock,  and MAs in English and Creative Writing from University College London and the University of East Anglia. She currently lives Yangon with her dogs. You've Changed is her debut book.
Thirii Myo Kyaw Myint was born in Yangon, Myanmar and grew up in Bangkok, Thailand and San José, California. She is the author of the award-winning lyric novel The End of Peril, the End of Enmity, the End of Strife, a Haven (2018) and Names for Light: A Family History (2021). She is an Assistant Professor of English at Amherst College, where she teaches creative writing and literature.
---
Presented by Town Hall Seattle.