Event Format:
In-Person & Livestream
Town Hall Seattle and Northwest Center for Creative Aging present
Priscilla Long with Elayne Vogel
Creating and Aging: How the Arts Help Us Thrive in Old Age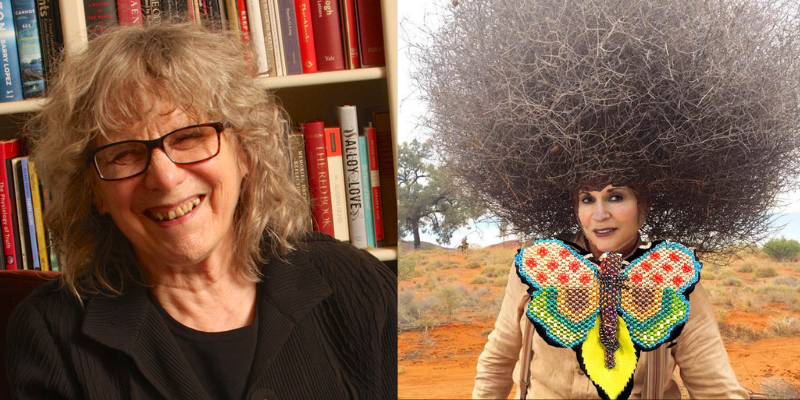 ($5 – $20 Sliding Scale)
Thursday, February 9, 2023, 7:30PM
The Wyncote NW Forum
1119 8th Ave (Entrance off Seneca St.)
Seattle, Washington 98101
What does it really mean to "age with grace" and how can we enact changes in our lives that could lead us to a successful transition in lifestyle?
Dancing with the Muse in Old Age is a book about thriving in old age. Reflecting on new ways of looking at old age as a potentially dynamic, happy, and productive time, it reviews the science on aging that shows that negative views of aging can actually cause decline. The book opposes ageism and reports the evidence that old age can be a time of great happiness while challenging the widespread notion that "peak ages of creativity" are 39 to 42. Exploring the lives of more than one-hundred dynamic elders—mostly but not entirely creators in the arts, the book shares inspiring stories that model for us all how to live in old age.
Priscilla Long is a Seattle-based writer of science, poetry, creative nonfiction, fiction, and history, and a longtime independent teacher of writing. Her most recent book, Holy Magic (Moon Path Press), won the Sally Albiso Poetry Book Award. Her how-to-write guide is The Writer's Portable Mentor (University of New Mexico Press). Her weekly science column, Science Frictions, ran for 92 weeks at The American Scholar online edition. She is the recipient of a National Magazine Award for a science-oriented piece titled Genome Tome, which appeared in The American Scholar. Her book of memoirist creative nonfiction is Fire and Stone: Where Do We Come From? What Are We? Where Are We Going? (University of Georgia Press). Christopher Hitchens called her first book, a history of coal mining titled Where the Sun Never Shines, "an intense and accomplished social history" (New York Newsday). She is the founding and consulting editor of HistoryLink.org, the free online encyclopedia of Washington state history.
Elayne Vogel's unique artwork is guided by unusual materials, creating a body of work that truly qualifies as 'mixed media. She fabricates one-of-a-kind necklaces she calls "Unusual Adornments." Elayne has collaborated with artists creating art for public sites in Tacoma and Seattle. Solo shows of her work in diverse media have been held at Pacific Lutheran University, the Linda Hodges Gallery in Seattle, the University of Washington Meany Art Gallery, and the Green River Community College Art Gallery. Her work has also been included in numerous group exhibitions at the Washington State Capital, the Seattle Art Museum, the Bellevue Art Museum, the Foster White Gallery in Seattle, the American Art Company in Tacoma, Face West in Tacoma, and the Tacoma Art Museum. Elayne earned her B.A. degree from the University of Michigan and her Master of Fine Arts degree from The University of Washington.
Northwest Center for Creative Aging (NWCCA) advocates for the creativity, vitality, and wholeness inherent in all of us. As we age, we discover new capacities and new interests. We seek activities that expand our minds, strengthen our bodies, and open our hearts. We recognize the necessity of interdependence, humor, generosity, and gratitude to bolster us during challenging times.
---
Presented by Town Hall Seattle and Northwest Center for Creative Aging.