Town Hall Seattle presents
Philip Jacobs with Jeffrey Lee Cheatham II
Facing the Elephant in the Room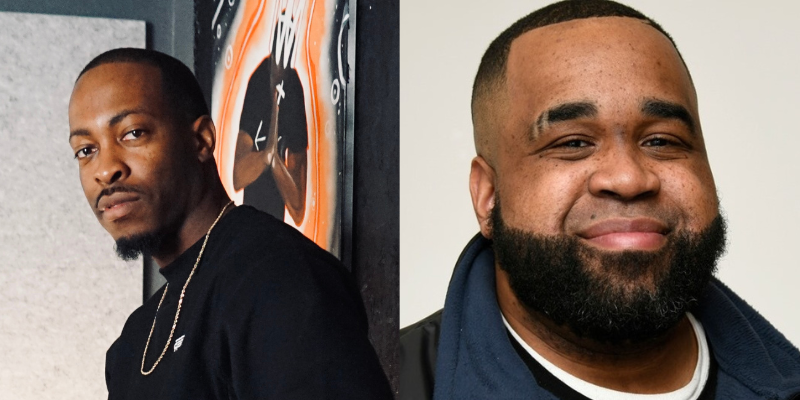 For many of us, talking about any heavy topic at work—let alone a potentially uncomfortable issue like race—may seem like a faux pas. That's where The Elephant in The Room: A business parable about race and equity conversations in the workplace comes in. The book by local entrepreneur, hip-hop artist, and author (among other things) Philip "Sharp Skills" Jacobs, tells the story of Derek Blain. Blain is a young, up-and-coming Black executive hired to deliver the keynote speech at a corporate summit on equity, where things soon become awry. Derek experiences death threats, engages in revealing conversations, and is the recipient of unexpected microaggressions at the summit. He also discovers a new set of opportunities, hazards, and just plain awkwardness surrounding racial conversations in the workplace.
Pegged as "a parable in a power suit," The Elephant in the Room tackles present-day workplace racism and issues its reckoning, offering some guidance for professionals as they navigate the intricacies of racial difference.
Philip "Sharp Skills" Jacobs has been called a modern-day renaissance man. He is an entrepreneur, award-winning hip-hop artist, speaker, author, senior consultant, and inventor. He was the first Executive Director of Washington Employers for Racial Equity (WERE), a coalition of 80+ companies in Washington State committed to making the region equitable for Black Washingtonians and all people of color. Before WERE, he was lead for a DEI solution called Racially Savvy Leadership, in which he equipped executives and leaders of Fortune 500 companies to have difficult conversations about race (before the topic went mainstream in corporate culture).
Philip is a distinguished alum of Seattle Pacific University, where he obtained a bachelor's degree in business administration. He was awarded the institution's prestigious Medallion Award in 2019. He holds the PMP credential in project management, is the author of several books and numerous music albums.
Jeffrey Cheatham II is a children's book author and creator of the Seattle Urban Book Expo, an organization that provides promotional and writing services for aspiring self-published authors of color. Jeffrey was named as a Jack Straw Cultural Writers Cohort for the 2020 class.
The event at Town Hall will include original songs by Jacobs that are related to the book.
---
Presented by Town Hall Seattle. This event is sponsored by The Boeing Company.