In-Residence
In Residence—Reframe: Five Photographers on the Power of the Everyday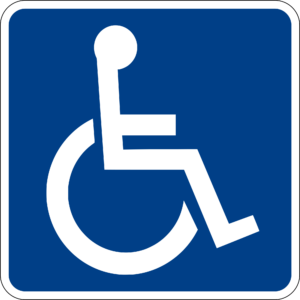 Real-Time Captioning (via CART) will be available at this event.
---
The photographic Everyday Africa project has inspired photojournalists all over the world to follow the Everyday model to fuel conversation and connections between seemingly disparate groups of people. Now Peter DiCampo—co-founder of Everyday Africa and Town Hall's Inside/Out Resident representing the University District and Ravenna neighborhoods—convenes a panel of Everyday project founders to discuss the changing world of journalism and the power of photography to reframe narratives about communities.
These photographers present images from their Everyday projects and share their inspiration for telling the stories of their community. They each take us on a visual journey through the lives and realities in their Everyday, and then come together to examine what it means to create art that is truly collaborative. Join these diverse artists and activists united in the goal of creating social change through a showcase of the Everyday, and explore the power of photography to overcome media stereotypes and bridge social divides.
Moderator Zaki Barak Hamid is KUOW Public Radio's new Director of Community Engagement. He was previously the Program Director for Humanities Washington. He teaches mass media and film courses at Everett Community College where he specializes in multi-ethnic films.
Rhynna M. Santos is a Bronx-based freelance photographer, 2018 En Foco Fellow, and an educator at the Bronx Documentary Center. She is the founder of Everyday Bronx, an Instagram-based project which depicts the everyday life, geographies, emotions and realities of people of color in Bronx, New York.
Zara Katz is a Brooklyn-based independent photo editor and video producer who has worked for The New York Times, TIME, Newsweek, and Narratively, among many others. She is the co-founder of Everyday Incarceration, a collaborative project looking at 40 years of mass incarceration in the United States.
Nicole Craine is a documentary photographer with a body of work ranging from social issues in the American South to international stories in Nepal, Jamaica, and the Middle East. She is the founder of Everyday Rural America. She is based between Brooklyn and Atlanta.
Zoshia Minto is an independent photographer based near Baltimore. She is the founder of Everyday American Muslim, a project that aims to show the reality of the American Muslim community and contribute to a more positive understanding of American Muslims through daily-life images.
Peter DiCampo is Town Hall Seattle's 2018 Inside/Out Resident representing the University District and Ravenna. He is an award-winning photojournalist whose goal is to contribute his work to a dialogue on international development and perceptions of Africa. He began his career as a Peace Corps Volunteer and a traditional photojournalist—now, his work seeks to deconstruct that experience. He is a co-founder of Everyday Africa, and he is a regular speaker in classrooms and workshops on media stereotypes.
Presented by Town Hall Seattle with support from the Seattle Department of Neighborhoods and The Cloud Room as part of the Arts & Culture series.