Peter Blecha with the D'Vonne Lewis Combo
The Untold Tale of Early Northwest Rock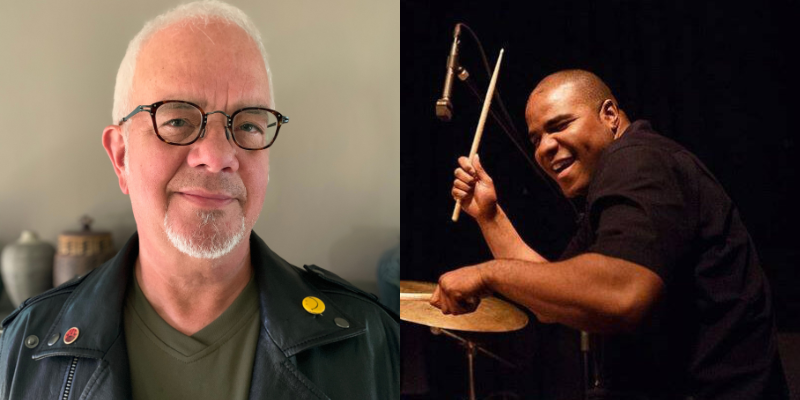 $10
Wednesday, April 19, 2023, 7:30PM
The Wyncote NW Forum
1119 8th Ave (Entrance off Seneca St.)
Seattle, Washington 98101
This event features a musical performance by the D\'Vonne Lewis Combo.
Long before the world discovered grunge, the Pacific Northwest was already home to a singular music culture.
Part book talk, part concert, join us in the Forum for a deep dive into "Northwest Sound." Peter Blecha, a founding curator of the EMP (now MoPop), tells the story of music in the Pacific Northwest from the 1940s to the 1960s, a golden era that shaped generations of musicians to come, followed by the sweet musical stylings of the D'Vonne Lewis Combo.
In Stomp and Shout: R&B and the Origins of Northwest Rock and Roll, Blecha offers highly entertaining firsthand accounts gleaned from hundreds of interviews. DJs built a teen dance circuit that the authorities didn't approve of but whose popularity pushed bands to develop crowd-friendly beats. Do-it-yourself enthusiasts launched groundbreaking record companies that scored a surprising number of hit songs.
Highlighting key but overlooked figures and offering a fresh look at well-known musicians (such as an obscure young guitarist named Jimmy Hendrix), Blecha shows how an isolated region managed to launch influential new sounds upon an unsuspecting world.
Peter Blecha was a founding curator at Seattle's music museum, EMP (now MoPop). He is a Staff Historian and Contributing Editor with HistoryLink.org and the Director of the Northwest Music Archives. This is his tenth book
D'Vonne Lewis was named the 2013, 2018, and 2021 NW Instrumentalist of the Year and is the grandson of 1950s-60s Northwest organ legend Dave Lewis, the 'Godfather' of rock and roll/soul. Lewis composes for his own band, D'Vonne Lewis' LIMITED EDITION and The D'Vonne Lewis 2 (duo). He is also the 2006 Earshot Golden Ear Award winner for Emerging Artist of the Year and The Stranger's 2014 Genius Award. He currently serves as Vice President on the Seattle Jazz Fellowship Board.
---
Presented by Town Hall Seattle.