Seattle Arts & Lectures presents
Patti Smith
A Book of Days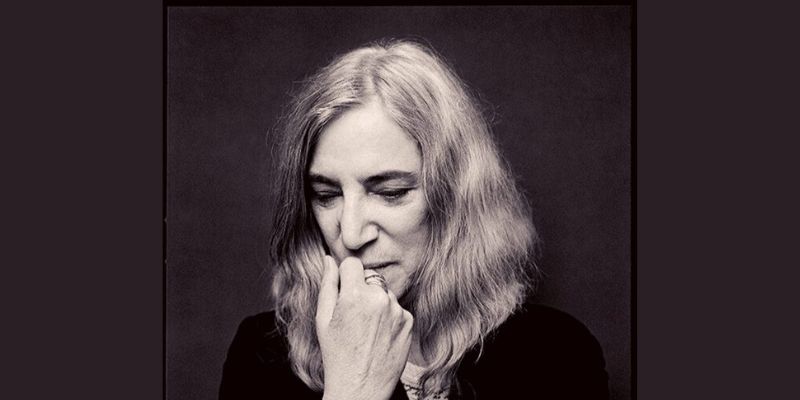 Patti Smith is nothing short of a cultural icon. Dubbed the "punk-poet laureate," she solidified herself in the vanguard of the early New York punk scene with her 1975 album Horses. She went on to release hits such as "Because the Night," co-written with Bruce Springsteen, and "Dancing Barefoot," named by Rolling Stone as one of the top 500 songs of all time.
A Book of Days takes inspiration from the enthusiastic Instagram following Smith received in 2018 after she began sharing photos which offered an intimate view into her unique world. These included portraits of her children, her Abyssinian cat, Cairo, the books she's reading, the graves of beloved heroes: William Blake, Sylvia Plath, Albert Camus, and other meaningful snapshots of her day-to-day life.
Original to the book are vintage photographs: anniversary pearls, a mother's keychain, and a husband's Mosrite guitar. Here, too, are photos from Smith's archives of life on and off the road, train stations, obscure cafés, a notebook always nearby. A Book of Days is a new way to experience the expansive mind of the visionary poet, writer, and performer. Complete with an introduction by Smith that explores her documentary process, A Book of Days is a timeless offering for deeply uncertain times, an inspirational map of an artist's life.
Smith has authored a number of poetry collections, as well as a National Book Award winning memoir, Just Kids. Her latest endeavor is a book of photography entitled A Book of Days, set to be released in November 2022. Smith uses her wildly popular photography to take audiences on an intimate, inspirational journey through an artist's life.
Most tickets, with the exception of Pay What You Can and complimentary tickets, include a copy of A Book of Days, mailed to the ticket holder's door.
The Lobby will be open at 6pm. Doors to the Great Hall will open at 6:30pm.
About Seattle Arts & Lectures
Seattle Arts & Lectures (SAL) cultivates transformative experiences through story and language with readers and writers of all generations. Learn more about SAL programs here.
---
Presented by Seattle Arts & Lectures.