KNKX presents
Orca Rescue!
A Special Event About Springer the Orphaned Orca
Twenty years ago a young orca named Springer was discovered near Seattle — lost, alone, and 300 miles away from home. Six months later she was rescued, rehabilitated, and returned to her pod on the north end of Vancouver Island. Today she is thriving, with two calves of her own. It's the only successful orca reunion in history! The story is told in a new middle-grade nonfiction book, Orca Rescue!, by local author Donna Sandstrom.
Join us for this special event featuring a presentation and discussion with members of Springer's team, hosted by KNKX Environment Reporter Bellamy Pailthorp. Hear the story firsthand from the people who lived it, and learn how you can help orcas today. The event is free and family friendly, and will include an audience Q&A.
All ages are welcome! Can't attend in person? The event will also be livestreamed.
Elliott Bay Book Company will be on site selling copies of Orca Rescue! You can get your copy signed by Donna Sandstrom after the event.
Do you have a question about Springer? We'd love to hear it. We might use your question in the Q&A at the event. Call the Springer Hotline at 206-260-1080 and leave a message, or you can submit your question here.
(Photo by NOAA Fisheries)
---
Panelists
Donna Sandstrom is the Founder and Director of The Whale Trail and the author of Orca Rescue! The True Story of an Orphaned Orca Named Springer (Kids Can Press, 2021). In 2002, she was a community organizer on the successful effort to return a young orca to her family. Prior to founding The Whale Trail, Donna was a team and project manager at Adobe Systems. She recently served as a member of Governor Inslee's Southern Resident Orca Task Force.
Chief Bill Cranmer and Ernest Alfred (Namgis First Nation)
Lynne Barre is the Southern Resident killer whale recovery coordinator for NOAA Fisheries. She has been with the Protected Resources Division in Seattle for over fifteen years implementing the Marine Mammal Protection Act and Endangered Species Act. Since 2003 she has worked on the endangered listing of the Southern Resident killer whales, designated critical habitat, finalized a Recovery Plan, and implemented actions to conserve and recover the whales, including vessel regulations put in place in 2011.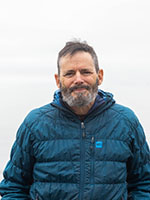 Lance Barrett-Lennard joined the Raincoast Conservation Foundation in 2021 to set up and co-direct a new cetacean conservation research program. He served as a research scientist at Fisheries and Oceans Canada before starting as senior research scientist and director of the Marine Mammal Research Program at the Coastal Ocean Research Institute (Ocean Wise Conservation Association) in 2001. Dr. Barrett-Lennard co-chaired the team that drafted the Resident Killer Whale Recovery Strategy and helped draft the Recovery Action Plan for the same species, in accordance with the Canadian Species at Risk Act. He has conducted 32 seasons of field studies on killer whales in the Pacific, Atlantic, and Indian Oceans.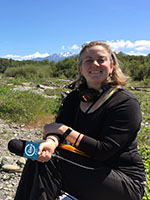 Bellamy Pailthorp (moderator) covers the environment beat from the Seattle offices of KNKX Public Radio, where she has worked since 1999. She also has a deep interest in indigenous affairs and the Salish Sea. She strives to tell memorable stories about how we will power our future while maintaining healthy cultures and livable cities. Character-driven narratives of exploration and innovation excite her. She is inspired by the way in which science and community so beautifully came together for Springer's rescue.
---
Presented by KNKX.