Dandelion Artists presents
The Okee Dokee Brothers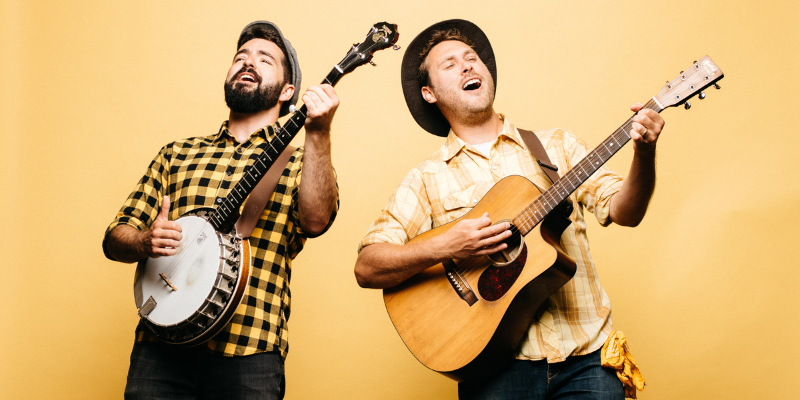 As childhood friends growing up outside of Denver, Colorado, Justin and Joe were always exploring the outdoors. Now, as the GRAMMY Award-winning Okee Dokee Brothers, they've channeled their adventurous nature into their wildly popular albums — Can You Canoe?, Through The Woods, Saddle Up, Winterland, and Songs For Singin' — and ended up in the hearts of American families everywhere. They've inspired countless, plaid-shirted fans to get outside, get creative, and sing in harmony along the way. Their latest album, Brambletown is a semi-narrative woodland creature mosaic where "critters can talk, trees can walk, and nothing's as it seems." It's a story of learning, or better yet, remembering how deeply all of us are connected. So, into the forest we go!
About the Okee Dokee Brothers
Joe and Justin record and perform family music with a goal to inspire children and their parents to step outside and get creative.
They believe this can motivate kids to gain a greater respect for the natural world, their communities, and themselves. The five-time Parents' Choice Award winners have garnered praise from the likes of NPR's All Things Considered and USA Today, and have been called "two of family music's best songwriters." Learn more about the Okee Dokee Brothers here.
---
Presented by Dandelion Artists. If you have questions about ticketing for this event, please contact Town Hall Seattle Patron Services at patronservices@townhallseattle.org or (206) 652-4255.