Event Format:
In-Person Only
SWWIM Inc presents
Off-Site, On Purpose
Poetry & Prose with SWWIM, Mom Egg Review, and NELLE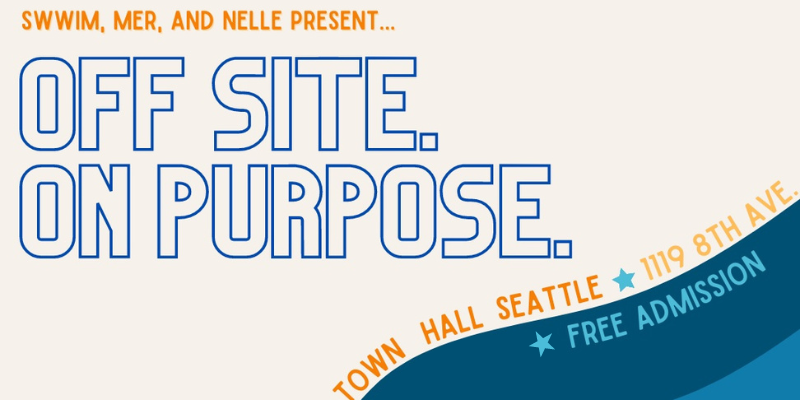 Free
Friday, March 10, 2023, 7:00PM
The Wyncote NW Forum
1119 8th Ave (Entrance off Seneca St.)
Seattle, Washington 98101
This is an in-person event only, no virtual attendance is available.
SWWIM, Mom Egg Review, and NELLE, three premier literary journals representing women's voices, co-host a reading during the 2023 Association of Writers and Writing Programs (AWP) Conference in Seattle. Their stellar lineup includes Marci Calabretta Cancio-Bello, Diamond Forde, Tina Cane, Martha Silano, Ananda Lima, and Katherine Weber, to name just a few. Join them for a night of fresh, exciting poetry and prose from across the literary landscape.
About
SWWIM (Supporting Women Writers in Miami) was co-founded by Jen Karetnick and Catherine Esposito Prescott. SWWIM publishes, promotes, and celebrates women writers, trans and cis women, nonbinary, intersex, and other gender-expansive communities, with a year-round reading series held at The Betsy-South Beach in Miami Beach, FL, and the online poetry journal SWWIM Every Day.
NELLE celebrates and publishes the best, most innovative writing by women. The journal is a UAB publication staffed by faculty and students and funded by the English Department and the College of Arts and Sciences. It was founded by Linda Frost in 2001 under the title poemmemoirstory, and edited by Kerry Madden from 2010-2017. The journal was renamed NELLE for its 2018 issue edited by Lauren Slaughter.
Mom Egg Review is a literary journal about motherhood. MER promotes and celebrates the creative force of mother writers and artists through publications, performances, workshops, and online, at www.momeggreview.com.
---
Presented by SWWIM Inc.