Nick Timiraos with David Wessel
How Jay Powell and the Fed Prevented Economic Disaster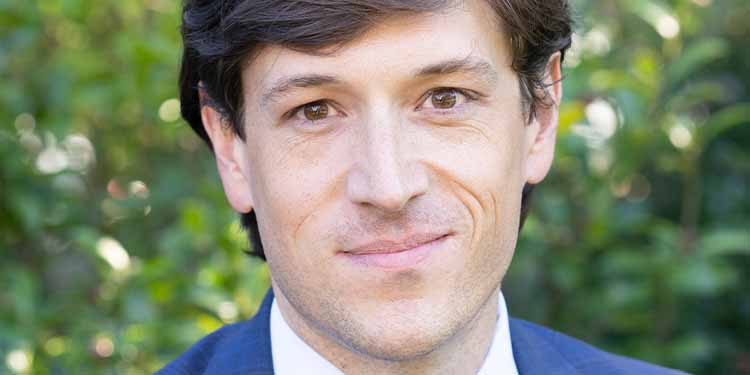 The inner workings of the Federal Reserve System are an enigma to most of us. But as the early months of 2020 unfolded with a massive public health crisis, huge drops in the stock market, and millions of jobs lost, the actions of the Federal Reserve were critical in preventing sudden economic disaster.
Nick Timiraos, chief economics correspondent for The Wall Street Journal, takes readers behind the scenes of the Federal Reserve in his new book, Trillion Dollar Triage. Through extensive research and interviews, he shares a behind-the-scenes look at what chair Jay Powell and his colleagues experienced as the stock market plummeted in early March of 2020. What followed was the largest, swiftest U.S. economic policy response since World War II. In April, the stock market had begun to rebound despite continued drops in the unemployment rate and the continued impacts of COVID-19. Timiraos dives into how Powell kept the economy on life support and faced the subsequent challenges of its recovery.
Nick Timiraos is the chief economics correspondent for The Wall Street Journal, where he covers the Federal Reserve and U.S. economic policy. He joined the Journal in 2006 and previously wrote about the U.S. housing bust and the 2008 election. He is a graduate of Georgetown University and lives with his family in Washington, D.C.
David Wessel is director of the Hutchins Center on Fiscal & Monetary Policy at the Brookings Institution with 30 years of experience as a reporter, editor, and columnist at The Wall Street Journal. He is a New York Times best-selling author and shares two Pulitzer Prizes, one for Boston Globe stories in 1983 on the persistence of racism in Boston, and the other for stories in The Wall Street Journal in 2002 on corporate wrong-doing.
---
Presented by Town Hall Seattle.