Ngũgĩ wa Thiong'o
Minutes of Glory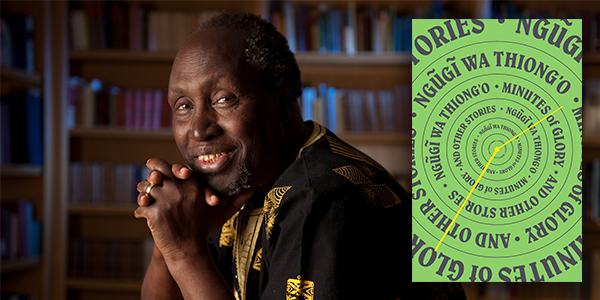 It takes true versatility for a novelist and playwright to hone their craft and become a master of the short form—and Ngũgĩ wa Thiong'o is just such a master. Ngũgĩ joins us to reflect on works collected in his anthology Minutes of Glory and Other Stories. He outlines the process and inspiration for his stories, from the period of British colonial rule and resistance in Kenya to the bittersweet experience of independence. He touches on some of his most beloved stories featuring women fighting for their space in a patriarchal society, big men in their Bentleys who have inherited power from the British, and rebels who still embody the fighting spirit of the downtrodden. Sit in for a retrospective on Ngũgĩ's towering career highlighted through an anthology that stretches back to some of his earliest work—a celebration of the storytelling might of one of Africa's best-loved writers.
Ngũgĩ wa Thiong'o was born in Limuru, Kenya in 1938, and is one of the leading writers and scholars at work today. He is the author of A Grain of Wheat; Weep Not, Child; and Petals of Blood, as well as Birth of a Dream Weaver, Wrestling with the Devil, and Minutes of Glory (all from The New Press). He has been nominated for, among other honors, the Man Booker International Prize and is currently Distinguished Professor of English and Comparative Literature at the University of California, Irvine.
---
Presented by Town Hall Seattle.