Neal Stephenson
Termination Shock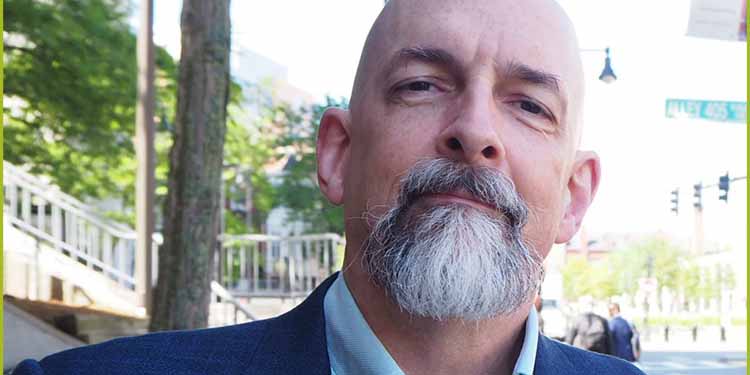 Bestselling author Neal Stephenson is known for delivering novels with poignant and incisive reflections on our present and future. He's also no stranger to the Town Hall stage and has joined us in the past to discuss his novel Fall and collaborative work with Nicole Galland, The Rise and Fall of D.O.D.O., among others.
Stephenson returns to the Town Hall stage to discuss his newest thriller, Termination Shock. In his speculative vision of the not-too-distant future, sea levels are rising, heatwaves and global flooding endure, and deadly pandemics threaten humanity. When the rest of the world continues to respond with inaction, a billionaire hatches a plan that will quickly throw climate change into reverse — but action at such a grand scale is anything but simple. There are consequences of global proportion, and some of them might even be worse than climate change itself.
Stephenson's discussion invites audiences to consider questions that can extend far beyond fiction and resonate with us in the present day: Will the world ever be able to take urgent action on climate change? What is the role of technology in this fight? Is there a role for motivated billionaires? What if the answers to these questions are highly unconventional? Stephenson invites us to expand our minds, and ask.
Neal Stephenson is the #1 New York Times bestselling author of the novels Fall; or, Dodge in Hell, Seveneves, Reamde, Anathem, The System of the World, The Confusion, Quicksilver, Cryptonomicon, The Diamond Age, Snow Crash, and Zodiac, and the groundbreaking nonfiction work In the Beginning . . . Was the Command Line. He is also the coauthor, with Nicole Galland, of The Rise and Fall of D.O.D.O. He lives in Seattle, Washington.
---
Presented by Town Hall Seattle.