Town Hall Seattle, Stroum Jewish Community Center, and The Jewish Book Council present
Nathan Englander
Dinner at the Center of the Earth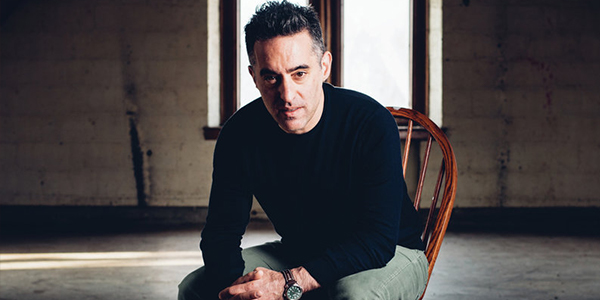 Stroum Jewish Community Center, The Jewish Book Council, and Town Hall Seattle are excited to present Pulitzer-nominated, best-selling author Nathan Englander. He joins us to discuss his new political thriller, Dinner at the Center of the Earth: A Novel about the complex relationship between a secret prisoner and his guard of a dozen years. From these vastly different lives Englander weaves a powerful, intensely suspenseful portrait of Israel, a nation riven by insoluble conflict, even as the lives of its citizens become fatefully and inextricably entwined. Sit in for an exploration of life and conflict through the lens of fiction and the perspective of a master storyteller.
Nathan Englander's body of work includes The Ministry of Special Cases, and the story collections For the Relief of Unbearable Urges, and What We Talk About When We Talk About Anne Frank. His short fiction has been widely anthologized, most recently in 100 Years of the Best American Short Stories. Englander's play, The Twenty-Seventh Man premiered at The Public Theater in 2012. He also translated the New American Haggadah and co-translated Etgar Keret's Suddenly, a Knock on the Door. Englander is currently a Distinguished Writer-in-Residence at New York University.
"Englander tells the tangled truth of life in prose that, as ever, surprises the reader with its gnarled beauty."—Michael Chabon
Town Hall Members: Contact membership@townhallseattle.org for a discount code for this event.
---
Presented by Town Hall Seattle, Stroum Jewish Community Center, and The Jewish Book Council.