Nate Sloan and Charlie Harding
Switched on Pop: How Popular Music Works, and Why it Matters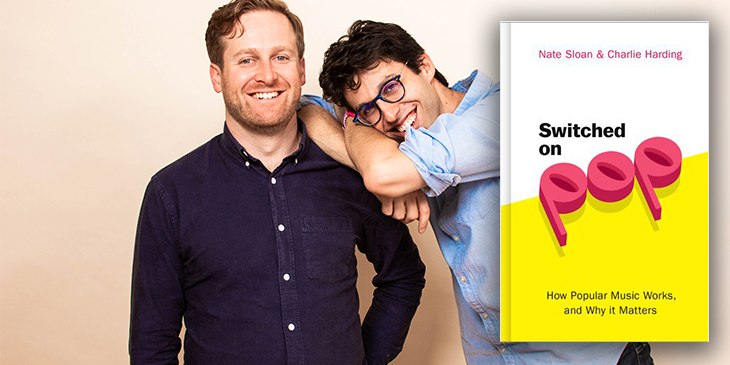 Pop music surrounds us—in our cars, over supermarket speakers, even when we are laid out at the dentist—but how often do we really hear what's playing? Musicologist Nate Sloan and songwriter Charlie Harding bring us a masterclass in pop music, illuminating the essential musical concepts behind two decades of chart-topping songs. With insight from their book Switched on Pop, based on their eponymous podcast, Sloan and Harding give us the tools we need to interpret our modern soundtrack. They reveal musical insights such as how a single melodic motif follows Taylor Swift through every genre that she samples, André 3000 uses metric manipulation to get listeners to "shake it like a Polaroid picture," or Luis Fonsi and Daddy Yankee create harmonic ambiguity in "Despacito" that mirrors the patterns of global migration. Join Sloan and Harding and learn to engage with the timeless concepts within the music of today, and start listening to familiar tracks in new ways.
---
Presented by Town Hall Seattle.
---
Join us in The OTTO!
Located in the Forum, The OTTO Bar is a great spot to meet with friends before an event or keep the conversation going afterward. You can purchase beer, wine, and non-alcoholic beverages or bring in your own snacks and non-alcoholic drinks to enjoy.
On the night of this event, The OTTO is open from 5:30PM-10:30PM.