Mozart Birthday Toast
An Evening of Intimate Masterpieces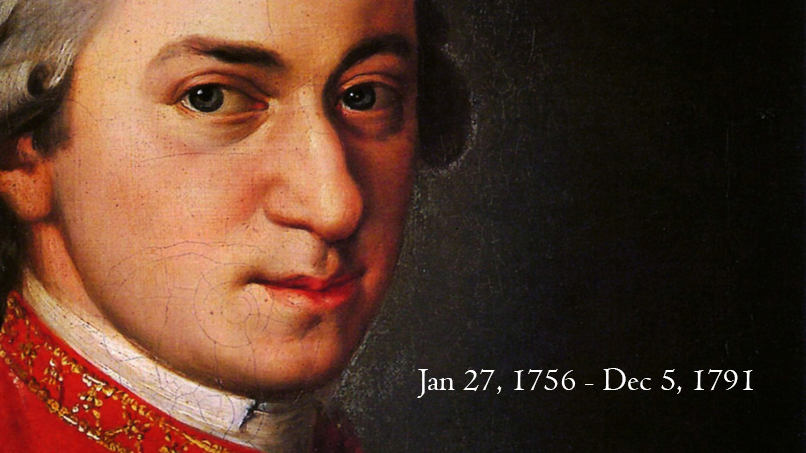 Raise your glass to celebrate Mozart's birthday with an evening of intimate masterpieces by one of the most beloved composers of all time. Pianist Byron Schenkman, hailed as "a first class Mozartean" by the Seattle Times, takes the stage to present lively renditions of Mozart's classic canon. Hear uplifting duos for violin and piano, and for violin and viola, as well as delightful songs with piano accompaniment—and the "Kegelstatt" trio, supposedly composed while Mozart was playing a game of skittles. Schenkman is joined by violinist Victoria Parker, concertmaster of the North Corner Chamber Orchestra; violist Jason Fisher from the Grammy-nominated ensemble A Far Cry; and soprano Clara Rottsolk, celebrated in the New York Times for her "clear, appealing voice and expressive conviction." Clink glasses and enjoy lively music and spirited commentary from the musicians in this community gathering in celebration of a legendary composer.
About Byron Schenkman & Friends: Byron Schenkman & Friends is a Seattle concert series at Illsley Ball Nordstrom Recital Hall at Benaroya Hall that brings new light to Baroque and Classical Chamber music through lively and engaging concerts combining contemporary sensibility with historical performance practice.
---
Presented by Town Hall Seattle.
---
Join us in The OTTO!
Located in the Forum, The OTTO Bar is a great spot to meet with friends before an event or keep the conversation going afterward. You can purchase beer, wine, and non-alcoholic beverages or bring in your own snacks and non-alcoholic drinks to enjoy.
On the night of this event, The OTTO is open from 5:30PM-10:30PM.