Earshot Jazz presents
Miguel Zenon Quartet
Complex, Emotional Jazz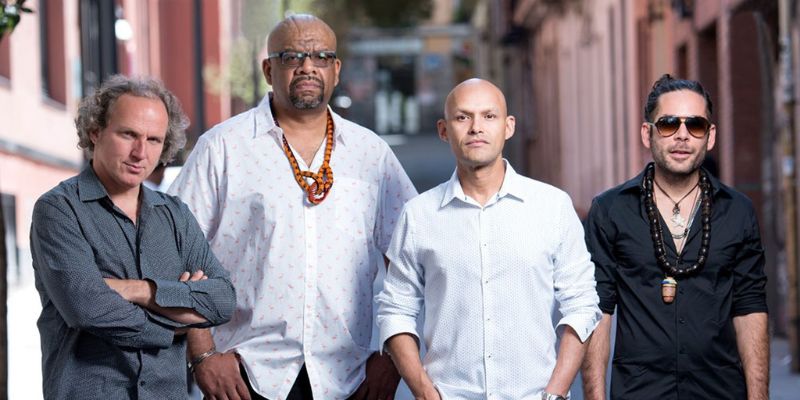 As on his new album Música de Las Américas, the multi-award-winning saxophonist Miguel Zenón (a MacArthur Fellow) and refined pianist Luis Perdomo perform with disarming emotional immediacy. Zenón's delight in complex mathematical systems may drive it, but its questing immediacy is almost tangible. Also in Zenón's longtime quartet, ensuring soaring, fresh jazz, are bassist Hans Glawischnig and drummer Henry Cole.
Miguel Zenón is a multiple Grammy Nominee and Guggenheim and MacArthur Fellow. He represents a select group of musicians who have masterfully balanced and blended the often contradictory poles of innovation and tradition.
Luis Perdomo has emerged as one of the most in-demand sidemen – as evidenced by his celebrated work with a wide array of jazz and Latin stars – from Ravi Coltrane to Ray Barretto, and by his six critically- acclaimed recordings as a leader.
Hans Glawischnig is an acoustic, electric bassist and composer. He has performed with a wide variety of contemporary Jazz and Latin/Brazilian musicians including Chick Corea, Billy Childs, Bobby Watson, Maynard Ferguson, Ray Barretto, and many others.
Henry Cole is a Grammy award winner, Multi-time Grammy nominee, master drummer and skilled arranger. His shape-shifting drumming is versatile and his multicultural style put him at the forefront of a growing wave of jazz innovation and cross-cultural 21st-century rhythms.
About Earshot Jazz
Earshot Jazz cultivates a vibrant jazz community to ensure the legacy and progression of the art form by engaging audiences, celebrating artists, and supporting arts education.
Earshot Jazz COVID-19 Policy: Earshot recommends that all ticket holders be vaccinated. Masks are strongly encouraged unless actively eating or drinking. Policy subject to change. Full policy here.
---
Presented by Earshot Jazz.