Michela Wrong with Chamidae Ford (podcast)
In The Moment Podcast, Ep. 96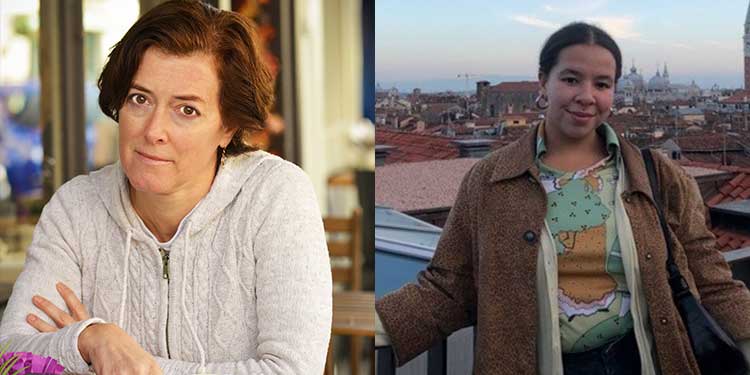 On January 1, 2014, Rwanda's former head of external intelligence Patrick Karegeya was found murdered in the bed of his upscale Johannesburg, South Africa hotel room. His nephew David Batenga became concerned after it had been several days since anyone had heard from him, and demanded the hotel open the door, despite the "do not disturb" sign on the handle.
This murder is the entry point for a startling and powerful investigation from veteran journalist Michela Wrong, captured in her book Do Not Disturb: The Story of a Political Murder and An African Regime Gone Bad. In this week's episode, Wrong joins us in conversation with In The Moment correspondent Chamidae Ford and explores how the murder was actually part of a grisly political plot. Following the Rwandan genocide, Wrong says, an idealistic group of young rebels overthrew the brutal regime, allegedly ushering in an era of peace and stability that garnered extremely positive attention from Western countries. But the truth is considerably more sinister, she argues. With direct testimony from key participants, she uses the story of Karegeya's murder to paint the portrait of a modern African dictatorship created in the chilling likeness of Paul Kagame, the president who sanctioned the assassination of his former friend. This disquieting tale will have you on the edge of your seat, so listen in with Wrong and Ford—and stay in the know about what's happening in this moment at Town Hall.
Michela Wrong is a writer and journalist with more than 20 years' experience of covering Africa. She joined Reuters news agency in the early 1980s and was posted as a foreign correspondent to Italy, France, and Ivory Coast. In 1994, she became a freelance journalist, covering the genocide in Rwanda and the final days of dictator Mobutu Sese Seko for the BBC and REuters. She is the author of three books of non-fiction and a novel, and her opinion pieces and book reviews have been featured in the Observer, Guardian, Financial Times, New York Times, and more.
Chamidae Ford is currently a senior journalism major at the University of Washington. Born and raised in Western Washington, she has a passion for providing a voice to the communities around her. She is a contributing writer at the South Seattle Emerald and is an editor at The Daily.
---
Presented by Town Hall Seattle.