Michael Waldman with Prof. Liz Porter
Courting Controversy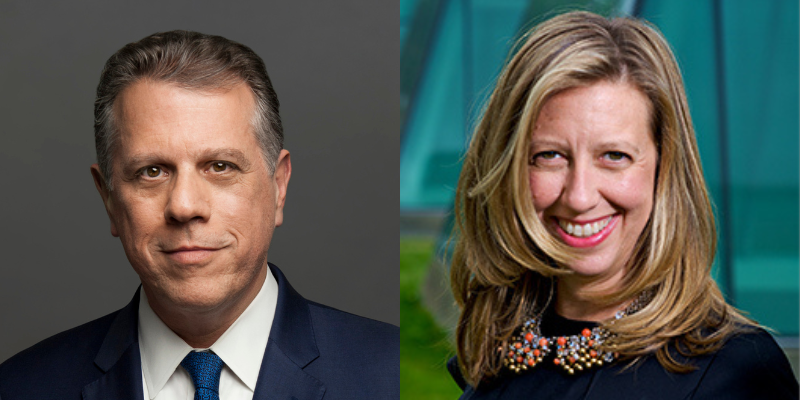 What do we do when the Supreme Court challenges the entire nation?
The 2021-2022 term of the Supreme Court was arguably one of the most tumultuous in U.S. history. Over three days in June of 2022, the conservative supermajority overturned the constitutional right to abortion, possibly opening the door to reconsidering other major privacy rights. The Court also limited the authority of the EPA, loosened restrictions on guns, and embraced originalism, a legal theory asserting that the constitution should be interpreted by its original intent instead of in the context of current times.
In The Supermajority: How the Supreme Court Divided America, attorney and former White House speechwriter Michael Waldman explores what the term means for thousands of cases — and millions of Americans. He examines past, present, and future, drawing deeply on history to examine other times when the Court controversially veered from the will of the majority, inciting anger and backlash among the people. Waldman also analyzes important new rulings and their implications for the law and American society, and argues that these major decisions — and the next wave to come — will have enormous ramifications for everyone in this country.
With the leaked Roe v. Wade opinion, the first Black woman justice sworn in, and the public infighting between justices front and center in our view, Waldman previews the 2022–2023 term and how the Supreme Court is only beginning to reshape politics.
Michael Waldman is president and CEO of the Brennan Center for Justice at NYU School of Law, a nonpartisan law and policy institute that works to revitalize the nation's systems of democracy and justice. He was director of speechwriting for President Bill Clinton from 1995 to 1999 and is the author of The Second Amendment: A Biography and The Fight to Vote. Waldman was a member of the Presidential Commission on the Supreme Court. A graduate of Columbia College and NYU School of Law, he comments widely in the media on law and policy.
Prof. Porter (or Liz Porter) received her J.D. from Columbia Law School. In 2002-2003, she served as a law clerk for Justice Ruth Bader Ginsburg at the Supreme Court. Now serving as the James W. Mifflin Professor of Law at the University of Washington School of Law, Prof. Porter teaches and writes about civil litigation and the Supreme Court. She also co-directs UW's Ninth Circuit Pro Bono Appellate Advocacy Clinic.
---
Presented by Town Hall Seattle.