Melissa Febos with Sasha LaPointe
The Forces That Shape Girls, and the Adults They Become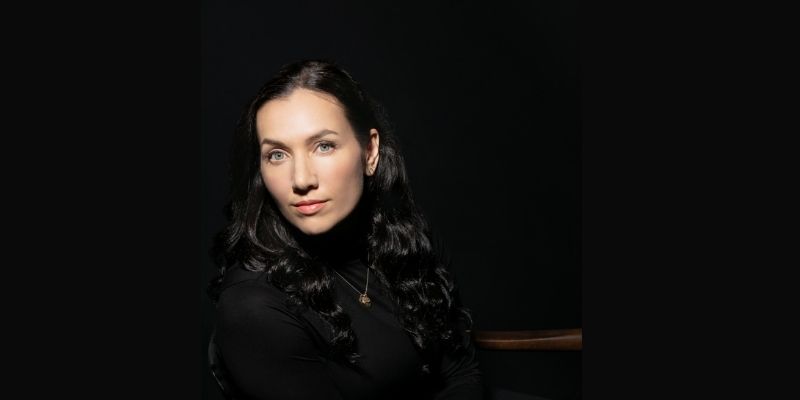 What does it mean to be female? Is there a difference between having a childhood and having a girlhood? What do these definitions mean for women once they reach adulthood? In her fiercely personal and extensively researched new book, Girlhood, Melissa Febos reexamines the narratives women are told from an early age — and what it takes to be freed from them.
When her body began to change at eleven years old, Febos immediately understood that her meaning to other people changed, as well. By her teens, she defined herself based on these perceptions and by the romantic relationships she threw herself into. Over time, Febos increasingly questioned the stories she'd been told about herself and the habits and defenses she'd developed over years of trying to meet others' expectations. The values that she, and so many other women, had learned in girlhood did not prioritize personal safety, happiness, or freedom. She set out to reframe those values and beliefs and make room for the anger, grief, power, and pleasure women have long been taught to deny.
In Girlhood, Febos mixes memoir, investigative reporting, scholarship, and lyrical prose to shed light on what, and who, shapes girls into who they are and how we might create change for the better in ourselves and our culture. Ultimately, Febos reminds readers that female identity extends far beyond what is taught in girlhood — and when it comes down to it, being female can, and should, be whatever one wants it to be.
Melissa Febos is the author of the memoir Whip Smart and three essay collections: Abandon Me, a LAMBDA Literary Award finalist and Publishing Triangle Award finalist; Girlhood, a national bestseller and National Book Critics Circle finalist; and most recently Body Work: The Radical Power of Personal Narrative. A recipient of the Jeanne Córdova Nonfiction Award from LAMBDA Literary and fellowships from the National Endowment for the Arts, MacDowell, Bread Loaf, Lower Manhattan Cultural Council, The BAU Institute, Vermont Studio Center, The Barbara Deming Foundation, and others; her essays have appeared in The Paris Review, The Believer, McSweeney's Quarterly, Granta, Tin House, The Sun, and The New York Times Magazine. She is an associate professor at the University of Iowa, where she teaches in the Nonfiction Writing Program.
Sasha LaPointe is from the Upper Skagit and Nooksack Indian Tribe. Native to the Pacific Northwest, she draws inspiration from her coastal heritage as well as her life in the city. She writes with a focus on trauma and resilience, ranging topics from PTSD, sexual violence, the work her great grandmother did for the Lushootseed language revitalization, to loud basement punk shows and what it means to grow up mixed heritage. With strange obsessions revolving around Twin Peaks, the Seattle music scene, and Coast Salish Salmon Ceremonies, Sasha explores her own truth of indigenous identity in the Coast Salish territory. Her memoir, Red Paint: The Ancestral Autobiography of a Coast Salish Punk, was published in March 2022, and her collection of poetry, Rose Quartz, is forthcoming in spring of 2023.
---
Presented by Town Hall Seattle.