Megan Carle with Alicia Crank
How to Combat Workplace Bullying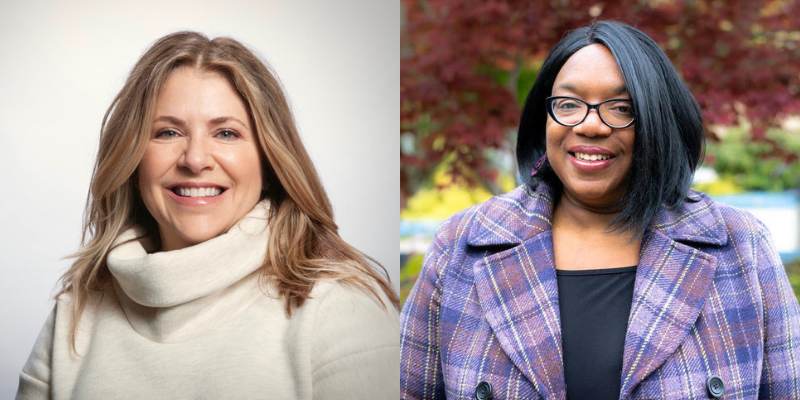 Workplace bullying has become a popular topic, especially in the wake of the Great Resignation in 2022.
As employees were quitting, many people cited a toxic workplace culture. Today, millions of employees report workplace bullying, ranging from general conflict to psychological violence, workplace bullying has become widespread in many offices. So how do you address such a prevalent problem that leaves people feeling isolated and unheard?
The first step is defining what workplace bullying is, according to Megan Carle, author of Walk Away to Win. Carle spent more than three decades in Fortune 500 companies, where she experienced workplace bullying firsthand. Now a consultant and vocal advocate for targets of workplace bullying, Carle helps people define and identify workplace bullying, and offers advice on how to face each style of bullying behavior.
Carle also draws on her own experience as a target of workplace bullying to understand how unhealthy workplace cultures enable bullying, analyze the costs of such bullying to the bottom line, and offer guidance on what business professionals of all levels can do to combat bullying themselves and their coworkers.
If there was one thing that the Great Resignation taught us, it was that employees are suffering, and they are ready for change. Carle wants to offer hope, sanity, and a way forward — both for the employee and the employer.
Megan Carle spent 30 years rising steadily through the ranks at Nike, finishing her career there as Vice President/General Manager of Basketball for North America, where she drove businesses featuring superstars like Kobe Bryant, LeBron James and Kevin Durant. She was elevated multiple times to roles no woman had ever held, including stints leading international teams in London and Amsterdam. She founded Carle Consulting LLC, where she gives workshops on handling workplace bullying and creating an inclusive culture of connection and trust.
Alicia Crank is the Executive Director of Seattle CityClub, a nonprofit organization improving the civic health of the Puget Sound region by providing programs that bridge politics, sectors, and generations to inform and engage residents and community leaders. She has been a leader in major fundraising and partnership roles at AtWork!, YWCA Seattle | King | Snohomish, CityYear Seattle, and Washington Business Week, where she was one of only a few women of color in corporate philanthropy. Alicia serves on the board of a number of organizations, including the Hazel Miller Foundation and the Seattle Sports Commission.
---
Presented by Town Hall Seattle.