Matthew Clair with Marcus Harrison Green (podcast)
In The Moment Podcast, Ep 80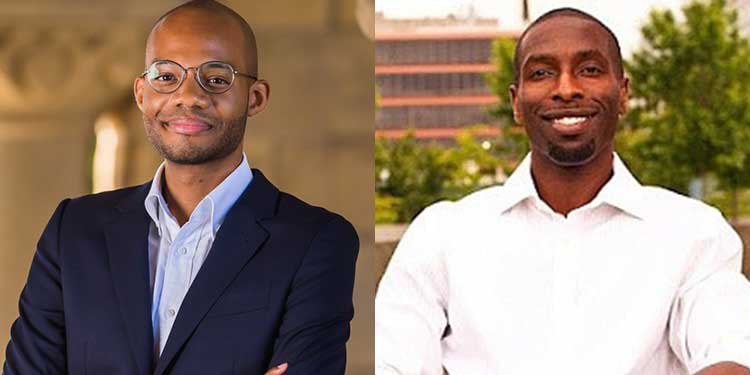 The number of Americans arrested, brought to court, and incarcerated has skyrocketed in recent decades. Criminal defendants come from all races and economic walks of life, but they experience punishment in vastly different ways.
In this week's episode, correspondent Marcus Harrison Green talks with sociologist Matthew Clair about his fieldwork in the Boston court system, uncovering how privilege and inequality play out in criminal court interactions. Clair's book Privilege and Punishment: How Race and Class Matter in Criminal Court gathers his findings and conclusions, and shows how attempts to exercise legal rights often backfire on the poor and on working-class people of color. Stay in the know about what's going on in this moment at Town Hall Seattle with this urgent conversation about the injustices perpetuated by the attorney-client relationship, and the reforms that are needed to correct them.
Matthew Clair is assistant professor of sociology at Stanford University, where he holds a courtesy appointment at Stanford Law School. His research has been published in Criminology, Law & Social Inquiry, Social Science & Medicine, and Social Forces.
Marcus Harrison Green is the publisher of the South Seattle Emerald, and a columnist with Crosscut. After an unfulfilling stint working for a Los Angeles based hedge-fund in his twenties, Green returned to his community determined to tell its true story, which led him to found the South Seattle Emerald. He was named one of Seattle's most influential people by Seattle Magazine in 2016.
---
Presented by Town Hall Seattle.