KUOW presents
Marketplace's Make Me Smart Podcast
hosted by Kai Ryssdal and Kimberly Adams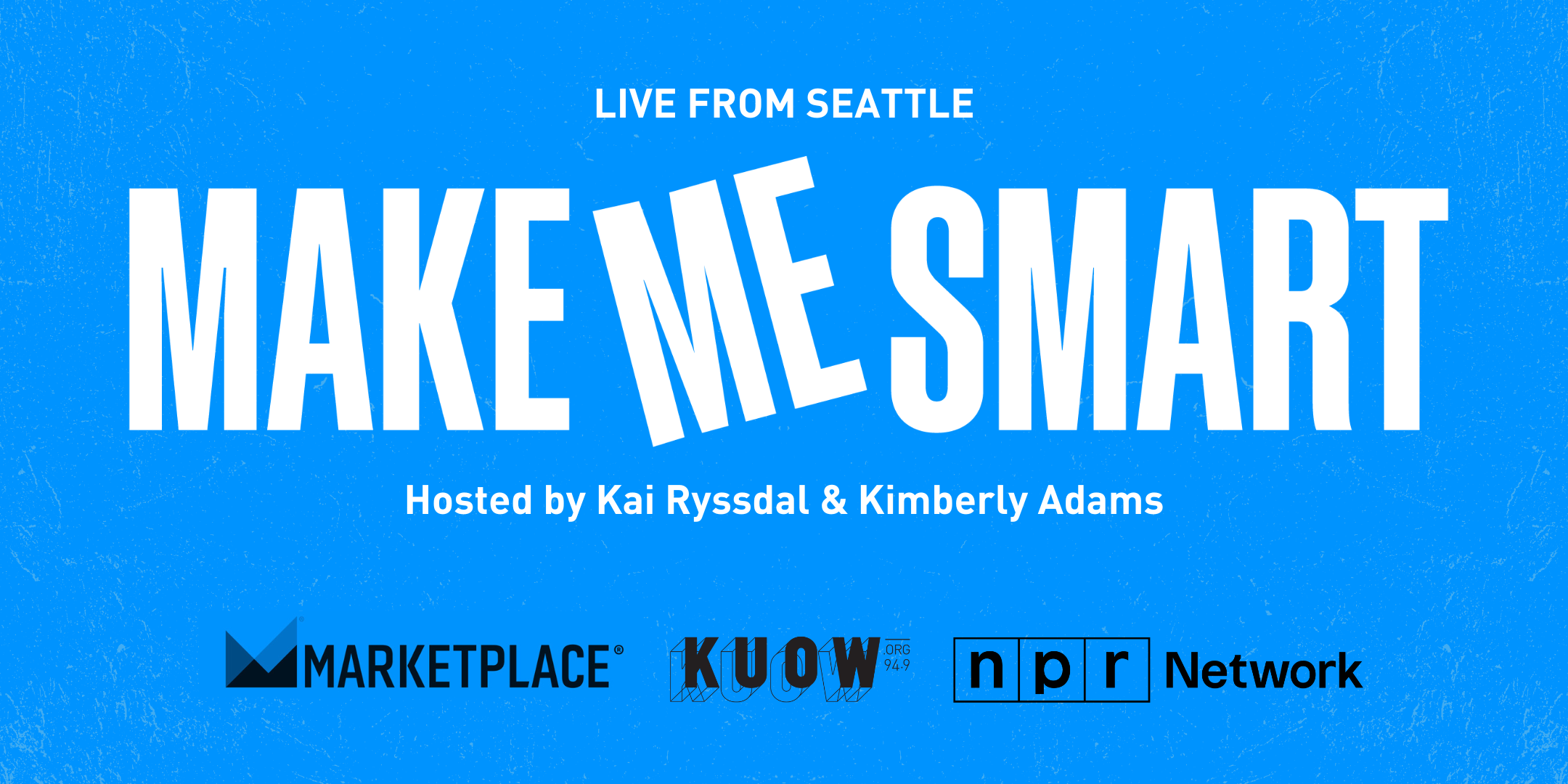 Enjoy your favorite weekly happy hour show, also known as Economics on Tap, live and in person. Marketplace hosts Kai Ryssdal and Kimberly Adams will analyze the business and economic news of the day and play their favorite game, Half-Full/Half-Empty, all while sipping on their favorite drinks! Get your tickets today!
KUOW Puget Sound Public Radio is Seattle's NPR news station. We are an independent, nonprofit news organization that produces award-winning journalism, innovative podcasts, engaging community events, and more.
---
Presented by KUOW. If you have questions about the event, please contact KUOW directly at events@kuow.org.