In The Moment Podcast, Ep. 121
Lyric World: Shin Yu Pai with Robert Lashley
Poems of the Green River Valley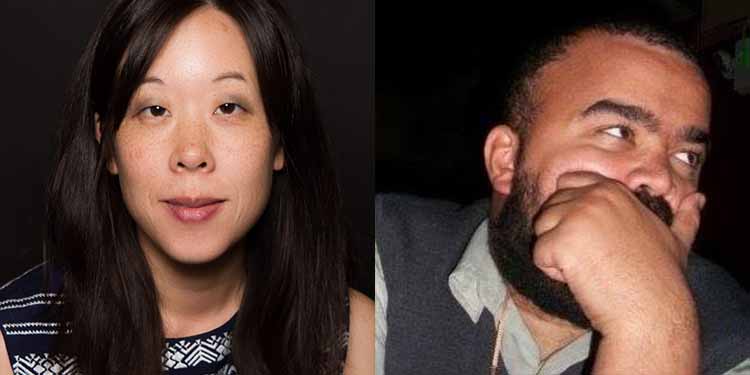 Tacoma local Robert Lashley is known for crafting poems that build a vivid sense of place, rooted in deep, beautiful, yet often haunting memories. In his recently published third collection of poetry, Green River Valley, Lashley shares an unapologetic and harrowing look at gentrification, racism, and personal and collective loss in his hometown. With each poem, Lashley asks readers to bear witness to his lived experiences in Tacoma and to honor the people, places, and memories that shaped him — and the city we know today. Green River Valley showcases his signature rhythmic eloquence and acuity, building narrative threads that expose hidden intimacies amid trauma and ambivalence in the face of institutionalized racism.
Abby E. Murray, Tacoma Poet Laureate (2019-2021) and author of Hail and Farewell, describes Lashley's work, "A nation, a myth, a beat, and a revolution walk into a bar. What happens next is extraordinary. Seriously, Green River Valley is a confrontation of powers and the result is a poet on real terms with what it means to love in times of violence and loss, what it means to write in times of silence. These poems aren't read so much as thumped into the chest, and its truths are unhidden, unmasked. When Lashley writes, 'To see is too much. / To not see is much more' I feel like the past and future of any city, but especially Tacoma, make sense."
In this installment of Lyric World for Town Hall's In the Moment podcast, Program Director Shin Yu Pai interviews Robert Lashley about his newest collection of poetry and the legacy of his city.
Robert Lashley is a writer and activist. He was a 2016 Jack Straw Fellow, Artist Trust Fellow, and a nominee for a Stranger Genius Award. He has had work published in The Seattle Review of Books, NAILED, Poetry Northwest, McSweeney's, and The Cascadia Review. His poetry was also featured in such anthologies as Many Trails to the Summit, Foot Bridge Above the Falls, Get Lit, Make It True, and It Was Written. His previous books include The Homeboy Songs (Small Doggies Press, 2014), and Up South (Small Doggies Press, 2017). In 2019, Entropy magazine named The Homeboy Songs one of the 25 most essential books to come out of the Seattle area.
Shin Yu Pai is Program Director for Town Hall. She is the author of eleven books of poetry. From 2015 to 2017, she served as the fourth poet laureate of the City of Redmond. Her work has appeared in publications throughout the U.S., Japan, China, Taiwan, the United Kingdom, and Canada.
---
Presented by Town Hall Seattle.