In The Moment Podcast, Ep. 99
Lyric World: Shin Yu Pai with Meredith Clark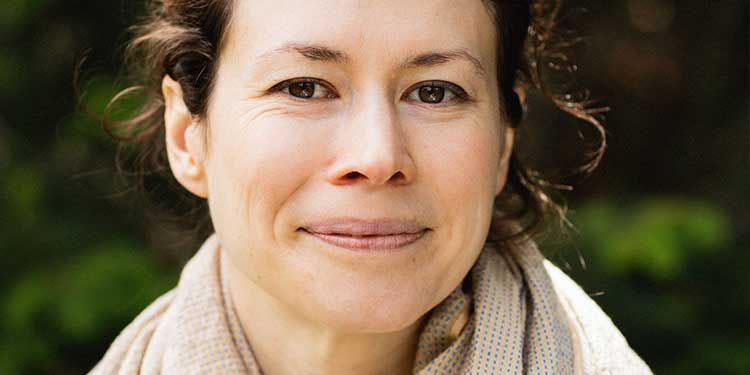 In what ways can words reach across time and distance, to speak with the dead, the unborn, past selves, and future possibilities? How do poets engage in conversations that can animate and embody what is not yet or no longer here? In this episode of In The Moment, correspondent and Lyric World host Shin Yu Pai talks to poet Meredith Clark about her lyric book-length exploration of miscarriage, memory, and continuity.
Meredith Clark is a poet and writer whose work has received Black Warrior Review's nonfiction prize and the Sonora Review nonfiction prize. Her writing has appeared or is forthcoming in Phoebe, Gigantic Sequins, Denver Quarterly, Berkeley Poetry Review, Poetry Northwest, and elsewhere. She holds an MFA in writing from the School of the Art Institute of Chicago, and a B.A. in creative writing from Oberlin College, and is the recipient of grants and residencies from Artist Trust, Art Farm Nebraska, Jack Straw, and the Vermont Studio Center. Her book, Lyrebird, is out now with Platypus Press.
Shin Yu Pai is the author of ten books of poetry. Her work has appeared in publications throughout the U.S., Japan, China, Taiwan, the United Kingdom, and Canada. Her essays and nonfiction writing have appeared in Tricycle, YES! Magazine, The Rumpus, City Arts, The Stranger, Medium, and others.
Lyric World: Conversations with Contemporary Poets is fiscally sponsored by Shunpike. The series is supported by a grant from the Windrose Fund.
Music was created by David Ian Bickley in collaboration with musician Enrico Cogniglio
---
Presented by Town Hall Seattle.