In The Moment Podcast, Ep 79
Lyric World: Shin Yu Pai with Arthur Sze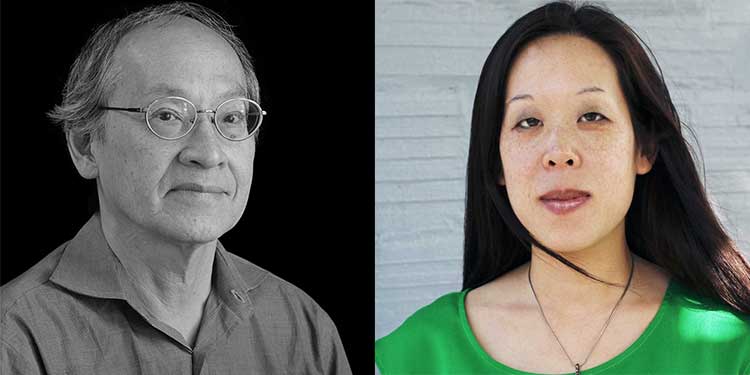 In this week's episode, correspondent and poet Shin Yu Pai shares the fifth installment of Lyric World, featuring poet Arthur Sze in a conversation about Sze's forthcoming new and collected poems volume, The Glass Constellation. Fusing elements of Chinese, Japanese, Native American, and various Western experimental traditions, Sze explores experience in all its multiplicities. The Glass Constellation is an invitation to immerse in a visionary body of work, mapping the evolution of one of our finest American poets.
Arthur Sze has published ten books of poetry, including Sight Lines, which won the National Book Award. His new and collected poems, The Glass Constellation, will be published by Copper Canyon Press in April 2021. He has also published one book of Chinese poetry translations, The Silk Dragon. He is the recipient of many honors, including a Guggenheim Fellowship and two National Endowment for the Arts fellowships. He is a fellow of the American Academy of Arts and Sciences, a professor emeritus at the Institute of American Indian Arts, and was the first poet laureate of Santa Fe, New Mexico
Shin Yu Pai is the author of ten books of poetry. Her work has appeared in publications throughout the U.S., Japan, China, Taiwan, the United Kingdom, and Canada. Her essays and nonfiction writing have appeared in Tricycle, YES! Magazine, The Rumpus, City Arts, The Stranger, Medium, and others.
Music for today's program was provided by Gao Ping. As a leading member of the "sixth generation" of Chinese composers, Gao Ping's compositions, which fuse Western and Eastern idioms, have won wide acclaim throughout the world. His albums are available through the Naxos label.
Lyric World: Conversations with Contemporary Poets is fiscally sponsored by Shunpike. The series is supported by grants from the City of Seattle's Office of Arts and Culture, Windrose Fund, and The Satterberg Foundation.
---
Presented by Town Hall Seattle.