In The Moment Podcast, Ep. 119
Lucy Antek Johnson with Gretchen Yanover
Behind the scenes with Toscanini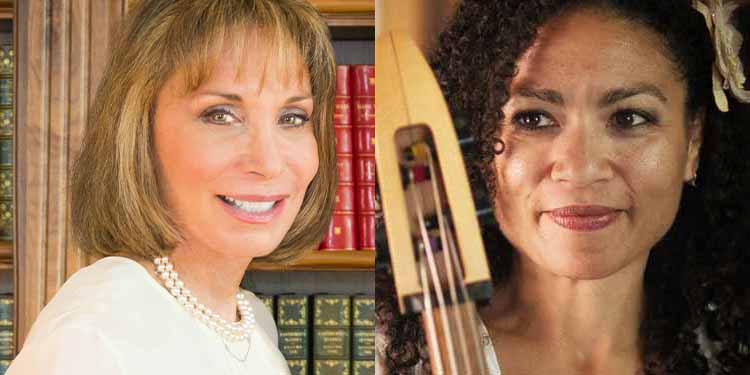 From 1937 to 1954, renowned Italian conductor Arturo Toscanini led weekly radio performances of the NBC Symphony Orchestra, broadcasting the music of legendary composers across the airwaves. Violinist Samuel Antek played in the orchestra during its 17-year lifespan, experiencing Toscanini's relentless dedication to music firsthand.
In This Was Toscanini: The Maestro, My Father, and Me, Samuel's daughter Lucy Antek Johnson shares personal stories of Toscanini's impact on her father and her family. Town Hall's Artist-in-Residence, cellist Gretchen Yanover, talks about the book with Johnson in the 119th episode of the In the Moment podcast. 
About the book
A Musician's Insight, a Daughter's Reflections, and a New Perspective on the Legendary Conductor. 
Arturo Toscanini, widely considered the great est conductor of the modern age, remains a towering figure in the world of classical music. His explosive passions, dynamic music making, and legendary leadership continue to inspire and influence today's musicians while still captivating new generations of enthusiastic fans as well. 
This Was Toscanini: The Maestro, My Father, and Me is an intimate, firsthand, behind-the-scenes portrait of the Maestro, told from the unique perspective of conductor and first violinist Samuel Antek, who was fortunate to play under Toscanini's baton for seventeen years in the famed NBC Symphony Orchestra. 
In this expanded second edition, Samuel Antek's reflections on playing with the Maestro gain sparkling new facets of insight from his daughter, Lucy Antek Johnson, as she enlightens readers with vivid recollections about her father and his most memorable musical partnership. 
With a foreword from acclaimed author and music historian Harvey Sachs and featuring Robert Hupka's iconic photographs throughout, this shining new edition will bring back the wonder of Toscanini's powerful style and his singular pursuit to make beautiful music. 
Lucy Antek Johnson, Samuel Antek's daughter, was born and raised in New York City. After studying music, fine art, and ballet, she was drawn to the world of television production and spent her entire career in the entertainment industry, working with such producers as Martin Charnin, Harry Belafonte, David Susskind, and Roone Arledge. When she moved to Los Angeles in 1978, she produced movies for television, then joined the ranks of NBC as a network executive. She soon worked her way up to senior vice president of daytime and children's programs for CBS, a position she held for fourteen years. Lucy and her husband, Bill Klein, live in Connecticut, where she has served on the Westport Library's board of trustees and continues to work with the library on special programming projects. She paints, writes, and-every so often-gets up the nerve to sit at the piano and play a favorite Bach or Chopin prelude.
Gretchen Yanover is a Seattle cellist who performs as a soloist on electric cello and looping pedal — a tool that changed her musical life and inspired her to improvise and compose — in addition to her acoustic cello performance and recording work. Yanover has performed for Earshot Jazz Festival and TEDx Seattle, has had compositions commissioned by Seattle Pacific University and University of Oregon, and has created music for and performed with LeVar Burton for LeVar Burton Reads live. She is a member of Northwest Sinfonietta orchestra and serves on their DEI task force. In addition to being the Town Hall Seattle 2021 Fall Artist-in-Residence, Yanover was the recipient of a Shunpike Artist residency. She has four solo albums to date.