Thalia Symphony Orchestra presents
Looking Back, Looking Forward
With Flutist Cheryl Collier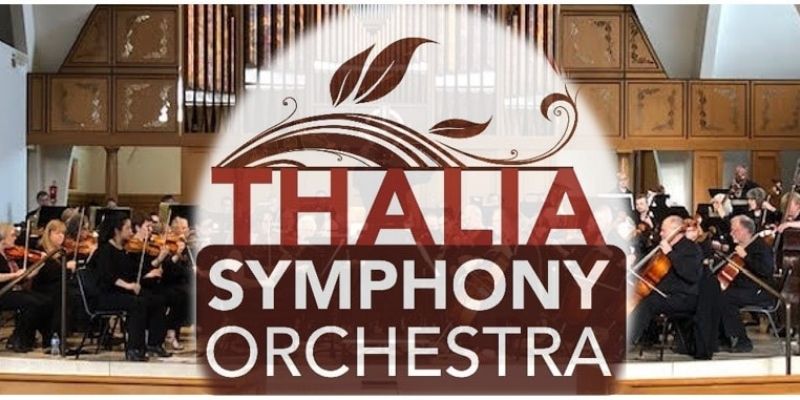 Thalia Symphony, under the direction of Joseph Pollard White, will perform forward-looking music from the turn of the last century.
Program
D'un Matin de Printemps was written in 1917 by French composer Lili Boulanger (1893-1918). Written shortly before Boulanger's death, "Of a Spring Morning" combines joyous dance with brooding serenity. Boulanger was the sister of the influential teacher Nadia Boulanger, who trained several generations of American composers.
American composer Henry Kimball Hadley (1871-1937) wrote "Angelus" from the Symphony No. 3 in 1907, shortly before he became Music Director of the Seattle Symphony (1909-1911). He was one of the first composers to explore writing music explicitly for the movies, and the piece has an undeniably cinematic quality to it.
Principal Flutist Cheryl Collier will be soloist in Poem for Flute and Orchestra by American composer Charles Griffes (1884-1920), known for his lush, exotic, and sometimes experimental harmonies. The "Poem" was written in 1918 for Georges Barrère, the legendary principal flute of the New York Philharmonic.
The major work on the program will be the Symphony from the New World by Czech composer Antonin Dvořak (1841-1904). Written while the composer was director of the National Conservatory in New York City, the "New World" Symphony has been an audience favorite and a touchstone of American orchestral music since its premiere in 1893.
About Thalia Symphony Orchestra
Founded in 1949, Thalia Symphony is one of Seattle's oldest community-based performing arts organizations. Joseph Pollard White has served as Music Director since 2017.
---
Presented by Thalia Symphony Orchestra.