Town Hall Seattle and The Collective present
Limetown
The Prequel to the #1 Podcast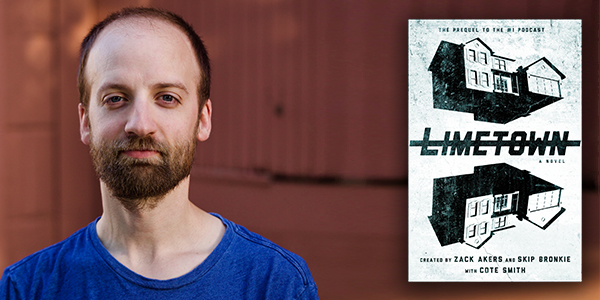 Town Hall presents Zack Akers and Skip Bronkie, creators of the #1 podcast Limetown, for a discussion of their show's explosive prequel novel. They meet onstage with the book's author Cote Smith (a PEN/Robert W. Bingham Prize Finalist) to offer us a glimpse into this exhilarating mystery. The prequel follows Lia, a student journalist who learns of a mysterious research facility where over three hundred people have disappeared, including her uncle Emile. Lia begins an investigation that takes her far from home and reveals shocking clues about the secrets of this strange town.
Akers, Bronkie, and Smith join us for a retrospective discussion of the podcast: how it all began, how it grew, what it's become, and what it means to fans everywhere. For fans of Limetown, podcast-lovers, or mystery fans, don't miss this incredible conversation that asks big questions about what we owe to our families and what we owe to ourselves, about loss, discovery, and growth.
---
Presented by Town Hall Seattle and The Collective.