Leah Thomas with Hannah Wilson
The Intersection Between Environmentalism, Racism, and Privilege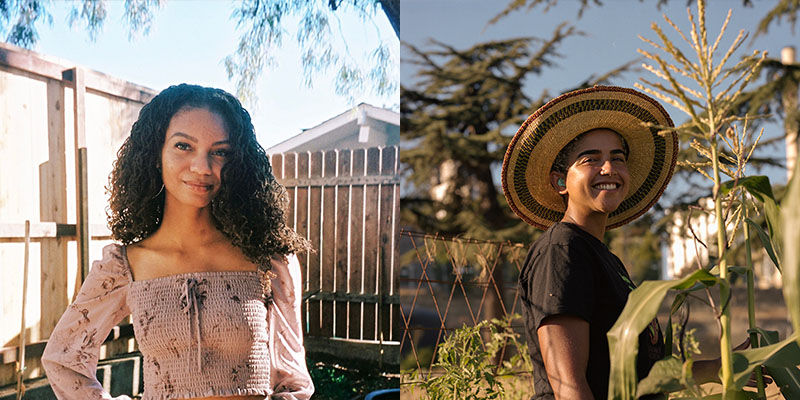 As the threats of climate change become more urgent than ever, it's easy to feel overwhelmed and unsure about what to do. The problems — and their solutions — seem unwieldy and complicated. But what if we embrace the complexity of the climate crisis and create solutions that are just as intertwined as the issues? That's where intersectional environmentalism comes in.
Leah Thomas, a prominent voice in the field and the activist who coined the term "Intersectional Environmentalism," offers us a call to action in her new book. The Intersectional Environmentalist serves as a guide to instigating change for all and a pledge to work toward personal empowerment and the healing of the planet. Thomas examines the inextricable link between environmentalism, racism, and privilege, and argues that we cannot save the planet without uplifting the voices of its people –– especially those most often unheard. She shows how not only are Black, Indigenous, and people of color unequally and unfairly impacted by environmental injustices, but she argues that the fight for the planet goes hand in hand with the fight for civil rights — one cannot exist without the other. Solving these issues becomes clearer when we recognize these intersectionalities.
Thomas writes that her goal "is to raise awareness of unsung heroes, look beneath the surface, and reflect on missteps in social and environmental movements so that future movements can improve. With complete knowledge of our past, we have a better shot at improving the outcomes of our future."
The effects of climate change are intensifying, but so are the voices of those who are creating meaningful solutions. Intersectional environmental activists like Thomas acknowledge where we came from and how to move forward, helping us push past the overwhelm and into meaningful, inclusive, and sustainable change.
Leah Thomas is an intersectional environmental activist and eco-communicator based in Southern California. She's passionate about advocating for and exploring the relationship between social justice and environmentalism and was the first to define the term "Intersectional Environmentalism." She is the founder of @greengirlleah and The Intersectional Environmentalist Platform. Her articles on this topic have appeared in Vogue, Elle, The Good Trade, and Youth to the People and she has been featured in Harper's Bazaar, W Magazine, Domino, GOOP, Fashionista, BuzzFeed, and numerous podcasts. She has a B.S. in Environmental Science and Policy from Chapman University and worked for the National Park Service and Patagonia headquarters before pursuing activism full time. She lives in Carpinteria, California.
Hannah Wilson (they/them) is currently a Farm Manager at Yes Farm with the Black Farmers Collective and co-chair of the Environmental Justice Committee for the City of Seattle. In 2019, they graduated from the University of Washington with a BS in Environmental Science and Resource Management and a minor in Geography. As a queer, disabled, deaf, and Black non-binary person, their intersectional identity informs the way they walk through the world and the work they do. They have committed their life's work centered around food sovereignty and Black liberation, continuing to organize around community building, growing food, healing, and our relationships to the land and each other.
---
Presented by Town Hall Seattle.