Leah Plunkett
Why We Should Be Cautious With Our Kids' Data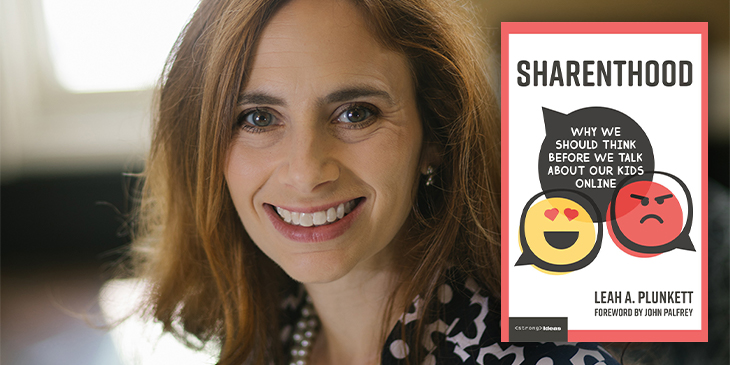 Our children's first digital footprints are made before they can walk—even before they are born. More and more parents are using fertility apps to aid conception, posting ultrasound images to social media, installing baby monitors with built-in AI, and storing terabytes of baby pictures in the cloud. Educator Leah Plunkett arrives at Town Hall to examine the implications of this phenomenon, which she calls "sharenthood"—adults' excessive digital sharing of children's data.
Drawing from her book Sharenthood: Why We Should Think before We Talk about Our Kids Online, Plunkett cautions parents, teachers, and other trusted adults against unwittingly compiling digital dossiers for children that could be available to everyone—friends, employers, law enforcement—forever. She outlines the mistakes adults make with kids' private information, the risks that result, and the legal system that enables "sharenting." Plunkett unpacks the faulty assumptions made by our legal system about children, parents, and privacy. Join Plunkett for a discussion of why we should think before we share our kids' data—the internet, she says, needs to forget.
Leah Plunkett is Associate Dean for Administration, Associate Professor of Legal Skills, and Director of Academic Success at the University of New Hampshire School of Law. She is Faculty Associate at the Berkman Klein Center for Internet and Society at Harvard University.
---
Presented by Town Hall Seattle.
---
Join us in The OTTO!
Located in the Forum, The OTTO Bar is a great spot to meet with friends before an event or keep the conversation going afterward. You can purchase beer, wine, and non-alcoholic beverages or bring in your own snacks and non-alcoholic drinks to enjoy.
On the night of this event, The OTTO is open from 5:30PM-10:30PM.