Labor and Literature
An Evening of Songs, Poetry, and Witness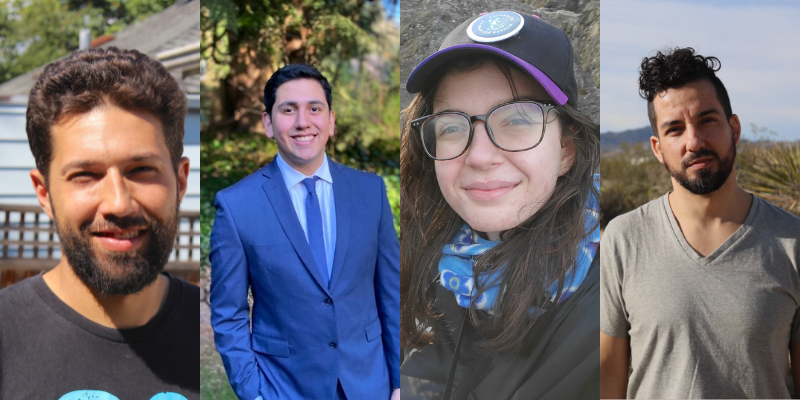 Join local writers, musicians, and activists for an evening of songs, poetry, and witness. 
Alex Gallo-Brown has worked as a barista, a server, a cook, an organic farmer, a caregiver for people with disabilities, an educator, and a union organizer, among other professions. He has also published two books, The Language of Grief (2012) and Variations of Labor (2019). Called "the poet of the service economy" by author and critic Valerie Trueblood, he has been awarded the Barry Lopez Fellowship from Seattle's Hugo House, the Walthall Fellowship from Atlanta's WonderRoot, and the Emerging Artist Award from the City of Atlanta. He holds degrees in writing from Pratt Institute in Brooklyn and Georgia State University in Atlanta. He lives in Seattle with his wife and two daughters.
Louis Ramon Garcia is a PNW-native and a Washington State University alumnus, where he double majored in political science and philosophy. He led the unionization of workers at Storyville Coffee in Seattle when he was employed in early 2022. Since then, Louis has begun developing a career within the worker/labor rights movement and seeks to pursue higher education for himself and justice and equity for workers everywhere.
Victory Rose is a PNW based singer-songwriter and former Starbucks barista who worked at the first unionized Starbucks store in Seattle, Broadway and Denny. She found her voice as a chant leader, accompanist and organizer over the past year's SBWU strike and rally actions. 
Paul Hlava Ceballos is the author of banana [ ], a finalist for the National Book Critics Circle Award and winner of the AWP Donald Hall Prize for Poetry.
He has fellowships from CantoMundo, Artist Trust, and the Poets House. His work has been published in Poetry Magazine, BOMB, and the LA Times, and has been translated into Ukrainian.
He organized ESL teachers' unions in New York, helping found a union at Kaplan International Colleges, which was the first union at a for-profit English school in America. Working with 99 Pickets, he also participated in campaigns for the NYU Graduate Students Union, Hot and Crusty, and the Laundry Workers Center United.
More speakers to be announced! 
---
Presented by Town Hall Seattle.