Holy Love presents
Kirtan Concert with Krishna Das
West Coast Tour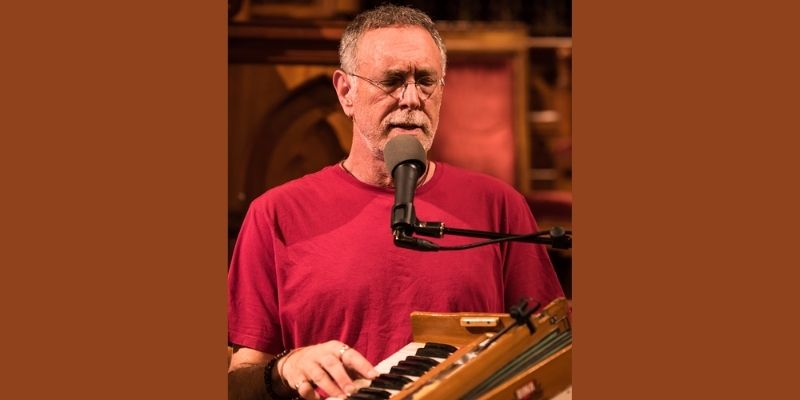 Layering traditional kirtan with instantly accessible melodies and modern instrumentation, Krishna Das has been called yoga's "rock star." With a remarkably soulful voice that touches the deepest chord in even the most casual listener, Krishna Das, known to friends, family, and fans as simply KD, has taken the call-and-response chanting out of yoga centers and into concert halls, to become a worldwide icon and the best-selling western chant artist of all time. His album Live Ananda (2012) was nominated for a Grammy in the Best New Age album category.
As part of his West Coast Tour, Krishna Das performs live on The Great Hall stage.
About Krishna Das
In 1994, KD started leading chant at Jivamukti Yoga Center, NYC, with an ever-growing audience of yoga students that has led him to chant with people all around the world. In February 2013, Krishna Das performed at the Grammy awards in Los Angeles, CA, streamed online to millions of viewers. The award-winning film One Track Heart: The Story of Krishna Das has been in over 100 US cities and over 10 countries worldwide, and is available on DVD everywhere.
"Krishna Das is an example of someone whose heartsongs open the channels to God." ~ RAM DASS
"Hailed as yoga's "rock star," Krishna Das put sacred Sanskrit mantras on the music map."~ ALAN DI PERNA, GRAMMY.COM, APRIL 17, 2014
---
Presented by Holy Love.