In the Moment Podcast, Ep. 138
Kevin G. Bethune with Beverly Aarons
How Reimagining Design Can Transform Lives and Organizations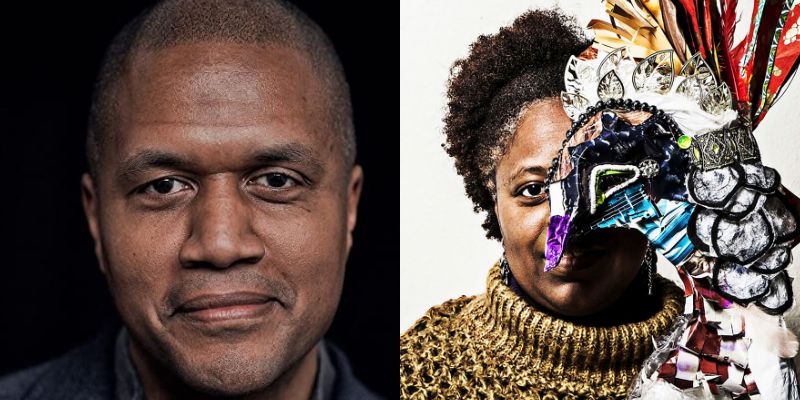 Design is more than an aesthetically pleasing logo or banner – it has the power to solve problems in unique ways, cultivate innovation, and anchor multidisciplinary teamwork. In Reimagining Design, Kevin Bethune describes his journey as a Black professional through corporate America, revealing the power of transformative design, multidisciplinary leaps, and diversity. Bethune, who began as an engineer at Westinghouse, moved on to Nike (where he designed Air Jordans), and now works as a sought-after consultant on design and innovation, shows how design can transform individual lives and organizations.
In Bethune's account, diversity, equity, and inclusion emerge as a recurring theme. He shows how, as we leverage design for innovation, we also need to consider the broader ecological implications of our decisions and acknowledge the threads of systemic injustice in order to realize positive change. He contends that design transformation takes leadership by leaders who do not act as gatekeepers but, with agility and nimbleness, build teams that mirror the marketplace.
Bethune is joined by Beverly Aarons in the 138th episode of Town Hall's In the Moment Podcast, as they discuss design in harmony with other disciplines.
Design in harmony with other disciplines can be incredibly powerful; multidisciplinary team collaboration is the foundation of future innovation. With insight and compassion, Bethune provides a framework for bringing this about.
Kevin G. Bethune is the Founder and Chief Creative Officer of dreams • design + life, a think tank for design and innovation. Over a career that spans more than twenty years, he has worked in engineering, business, and design.
Beverly Aarons is a writer, artist, and game developer. She works across disciplines exploring the intersections of history, hidden current realities, and imagined future worlds. She specializes in making unseen perspectives visible and aims to infuse all of her creative work with a deep sense of emotionality. She's won the Guy A. Hanks, Marvin H. Miller Screenwriting Award, Community 4Culture Fellowship, Artist Trust GAP Award, 4Culture Creative Consultancies Award, and the Seattle Office of Arts & Culture smART Ventures grant.  She's currently publishing in-depth artist profiles at Artists Up Close on Substack.
---
Presented by Town Hall Seattle.