Kevin C. O'Leary with Steve Scher (podcast)
In The Moment Podcast, Ep 73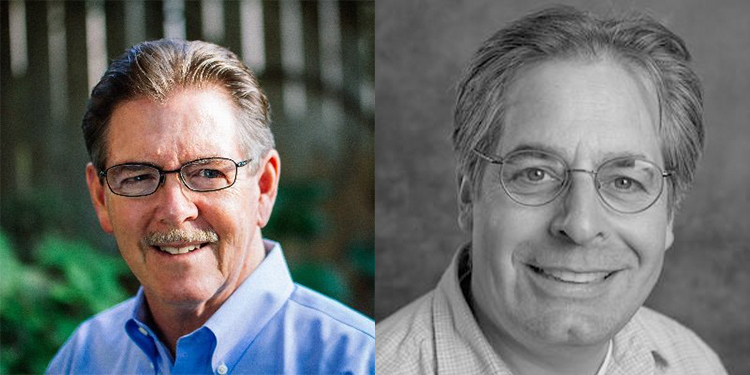 In this week's episode, Senior Correspondent Steve Scher talks with journalist and scholar Kevin C. O'Leary, who argues that the contemporary Republican Party is waging a counterrevolution against the core beliefs of the nation. With insights from his book Madison's Sorrows: Today's War on the Founders and America's Liberal Ideal, he presents an extensive cultural history of the political revolution that he believes has surfaced alarming impulses to embrace exclusion and inequality. He harkens to the essence of America's liberal heritage, which he submits has been destroyed by the Republican Party and unleashed an illiberal crusade against the ideals of the Founding Fathers. Don't miss this lively conversation—and stay in the know about what's going on in this moment at Town Hall Seattle.
Kevin C. O'Leary is a research fellow at the Center for the Study of Democracy at the University of California, Irvine and teaches in the political science department at Chapman University. A contributor to The American Prospect, he was the lead West Coast reporter for TIME, as well as a reporter for the Los Angeles Times. His previous book, Saving Democracy: A Plan for Real Representation in America, was a finalist for the American Political Science Association's Michael Harrington Award.
Steve Scher is a podcaster, interviewer, and teacher. He worked in Seattle public radio for almost 30 years. He has taught at the University of Washington since 2009. He is Senior Correspondent for Town Hall Seattle's In The Moment podcast.
---
Presented by Town Hall Seattle.