Kathryn Bunn-Marcuse, Aldona Jonaitis, and Lou-ann Neel
Unsettling Native Art Histories on the Northwest Coast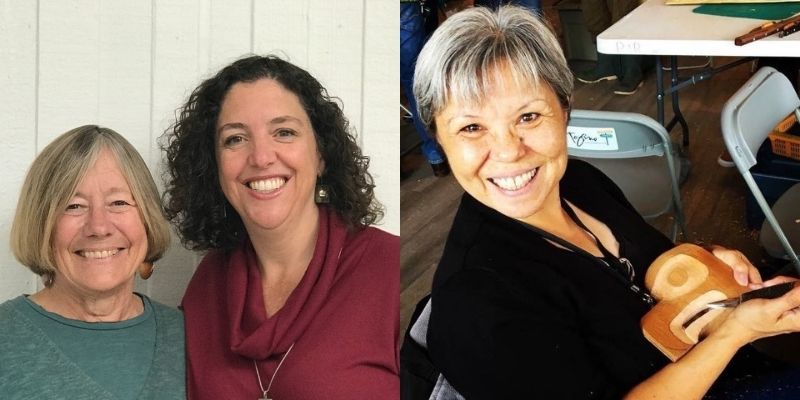 Examples of Northwest Coast art appear in museums and collections throughout our region, but what does it mean when there is no word for "art" in the language of the people who created it? How might the Indigenous definition of art be far more expansive — demonstrating rich kinship connections and manifesting spiritual power — than a non-Indigenous framework? For anyone who regularly engages with art, these are compelling questions of accountability and cultural respect.
In Unsettling Native Art Histories on the Northwest Coast, coeditors Kathryn Bunn-Marcuse and Aldona Jonaitis consider how Northwest Coast art is inseparable from its communities, demonstrating kinship connections, manifesting spiritual power, and far beyond.
Together with over a dozen other contributors, the book brings Indigenous understandings of art to the foreground, recognizing its rich context and historical erasure within the discipline of art history. Aiming to "unsettle" Northwest Coast art studies, the collection of essays centers voices that uphold Indigenous priorities, integrates the expertise of Indigenous knowledge holders about their artistic heritage, and questions current institutional practices.
Bunn-Marcuse, Jonaitis, and Neel join us for a virtual discussion about decolonization work in museums, the role of women in transmitting cultural knowledge, examining artwork as living documents, and more.
Kathryn Bunn-Marcuse is director of the Bill Holm Center for the Study of Northwest Native Art, curator of northwest Native art at the Burke Museum, assistant professor of art history at the University of Washington, and coeditor of In the Spirit of the Ancestors: Contemporary Northwest Coast Art at the Burke Museum. 
Aldona Jonaitis is former director of the University of Alaska Museum of the North, professor of anthropology at the University of Alaska Fairbanks, and author of Art of the Northwest Coast and The Yuquot Whalers' Shrine.
Lou-ann Ika'wega Neel is the granddaughter of Ellen Kakasolas Neel, and is also a practicing visual artist in the areas of wood carving, jewelry, textiles, and digital design. Lou-ann was the Repatriation Specialist at the Royal B.C. Museum in Victoria, B.C. There, her work involved reconnecting artists with the treasures created by their ancestors and assisting First Nations communities to ensure the safe return of their Ancestors' Remains to their respective homelands.
---
Presented by Town Hall Seattle.