In The Moment Podcast, Ep. 108
Kathryn Bond Stockton with Megan Burbank
Gender(s)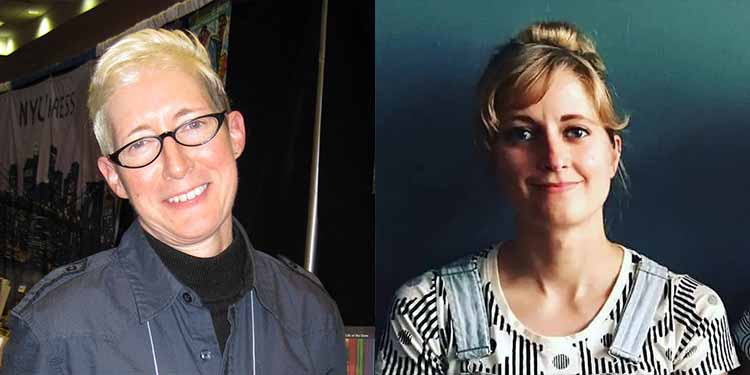 "Gender is queer for everyone," Kathryn Bond Stockton claims in her newest book with MIT Press, Gender(s). And no matter how "normal" people try to make it, it's just strange, from the words people use to the clothes they wear. With hefty doses of wit and humor, Stockton takes readers on a fascinating, sometimes absurd journey through topics like transgender soldiers in the military, the complications of language, gender-neutral children's dolls, and even Lil Nas X. What does "opposite sex" even mean? And how do things like race and money shape gender in huge, often surprising ways? Town Hall's In the Moment podcast digs into gender, in all its puzzling glory, in our 108th Episode.
Kathryn Bond Stockton is the author of many books including Beautiful Bottom, Beautiful Shame: Where "Black" Meets "Queer," and The Queer Child, or Growing Sideways in the Twentieth Century, both finalists for the Lambda Literary Award in LGBT Studies, and Making Out, a finalist for the Next Generation Indie Book Award for memoir. She is also a Distinguished Professor of English and the inaugural Dean of the School for Cultural and Social Transformation at the University of Utah.
Megan Burbank is a writer and features reporter at The Seattle Times. She was previously arts editor & senior editor at the Portland Mercury, where she specialized in politics, culture, and gender. Her writing has also appeared in The Stranger, Teen Vogue, Dance Magazine, and the Billfold, among many others.
---
Presented by Town Hall Seattle.