Town Hall Seattle and The Communication Leadership Program presents
Kat Holmes
Mismatch: How Inclusion Shapes Design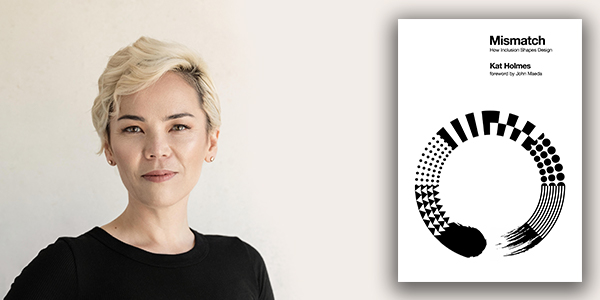 A computer mouse that doesn't work for left-handed people, an interface whose color scheme is inaccessible for users with colorblindness, a touchscreen payment system that's only usable by those who read English, have 20/20 vision, and use a credit card—these design oversights are the building blocks of exclusion, and they're built into many devices we take for granted.
Inclusive design expert Kat Holmes founded mismatch.design to combat the problem of devices that reject their users, and she brings her expertise to Town Hall to discuss how assumptions or thoughtless choices can lead to exclusion in design. She is joined in conversation by Hanson Hosein, Director of the Communication Leadership master's program at the University of Washington. Holmes cites advice from her book Mismatch: How Inclusion Shapes Design to show how inclusion can be a source of innovation and growth, especially for digital technologies, acting as a catalyst for creativity and a boost for the bottom line as a customer base expands. Join Holmes and Hosein for a treatise on remedying mismatched designs and creating elegant solutions that make tech accessible for excluded users.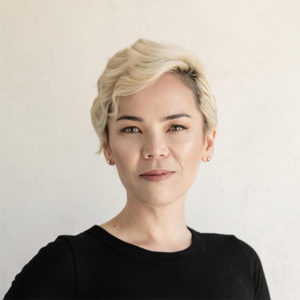 Kat Holmes is the founder of mismatch.design, a community and digital magazine dedicated to advancing inclusive design. Holmes served as the Principal Director of Inclusive Design at Microsoft from 2014-2017 and led a multi-disciplinary team in the development of the award-winning Inclusive: A Microsoft Design Toolkit.
Hanson Hosein is the Director of the Communication Leadership master's program at the University of Washington and the President of HRH Media Group LLC. He's a pioneer of multimedia storytelling: as an Emmy and Overseas Press Club award-winning journalist for NBC News, a solo TV war correspondent with MSNBC and CBC and a documentary film director.
---
Presented by Town Hall Seattle and The Communication Leadership Program.