Karen Sherman with Dr. Rosita Van Coevorden
Building Hope and Opportunity for Women in Rwanda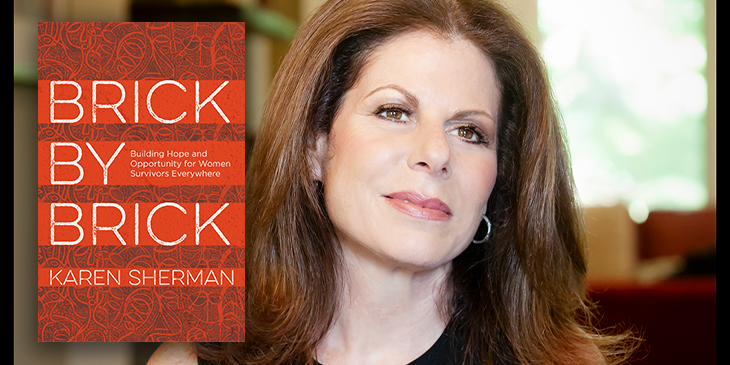 After a twenty-five-year career spent fighting for women's rights around the globe, author Karen Sherman moved to Rwanda with her three sons to oversee the construction of a first-of-its-kind women's opportunity center. Sherman makes her way to Town Hall to tell the story of valiant women who survived the Rwandan genocide with insight from her book Brick by Brick: Building Hope and Opportunity for Women Survivors Everywhere. In conversation with physician and volunteer Dr. Rosita Van Coevorden, Sherman recounts her year-long journey to better the lives of women survivors, highlighting the grit and determination they poured into building lives and raising families despite the brutal challenges of war, genocide, and inequality. Sherman shares how the strength of these women helped her confront corrupt officials, navigate conflict zones, face trauma in her own past, and renew her commitment to her family. Listen in as Sherman and Van Coevorden delve into the struggles of women everywhere—striving to balance work and family, fighting for real options and choices, trying to make their voices heard.
Karen Sherman has spent her life advocating for women in war-torn and transitional countries such as Iraq, Afghanistan, Bosnia, Congo, Nigeria, Rwanda, South Sudan, Kosovo, and the former Soviet Union. Sherman serves as President of the Akilah Institute, Rwanda's only women's college, and was a senior executive at Women for Women International, an organization that helps women survivors of war to rebuild their lives.
Dr. Rosita van Coevorden is a retired physician, entrepreneur, and active community volunteer in women's and children's causes. She is the Founder and Co-Chair of Vital Voices Northwest Council and serves as a director of Vital Voices Global Partnership, Art of Hope, and Kindering Center. She currently serves as the ED of DSC of Puget Sound, a non-profit providing programs and services to individuals with Down syndrome and their families.
---
Presented by Town Hall Seattle.