Karen Bakker with Sally James
Uncovering the Secret Sounds of Life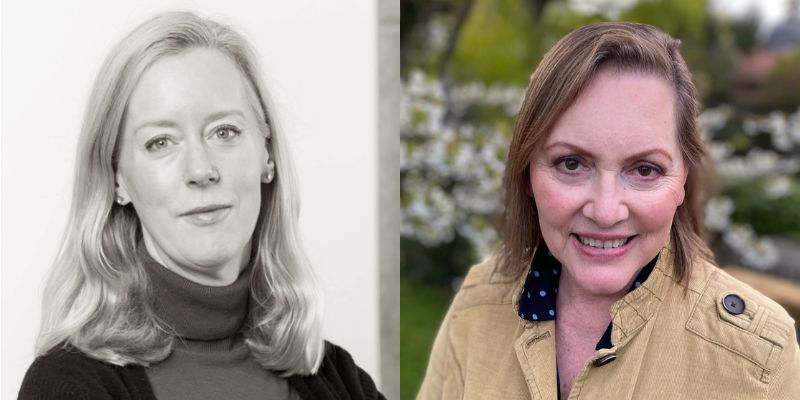 Have you ever wished that animals or plants could talk to us? As it turns out, they can. The natural world is teeming with conversation, though many of it is beyond human hearing range. Scientists are using groundbreaking digital technologies to uncover these sounds, revealing vibrant communication in the Tree of Life.
In The Sounds of Life: How Digital Technology Is Bringing Us Closer to the Worlds of Animals and Plants, Karen Bakker, Professor and director of the Program on Water Governance at the University of British Columbia, shares fascinating stories of nonhuman sound, interweaving insights from technological innovation and traditional knowledge: We learn how artificial intelligence can decode these sounds, and meet the researchers building dictionaries in East African Elephant and Sperm Whalish. We explore digitally mediated dialogues with bats and honeybees. We are introduced to the innovative minds who are using sound to protect and regenerate endangered species from the Great Barrier Reef to the Arctic and the Amazon. We are presented with shocking facts regarding the impact of noise pollution on both animals and plants.
At a time where the natural and tech worlds are often presented as mutually exclusive, Dr. Bakker's book challenges that idea, calling upon interdisciplinary research that reveals more about the interconnectedness of it all and advising us to listen, not just look. After this talk, you may never see outdoor adventures the same way again.
Karen Bakker, an award-winning professor at the University of British Columbia, earned her Ph.D. from the University of Oxford as a Rhodes Scholar. A tech entrepreneur and former Annenberg Fellow at Stanford University, she studies environmental governance and digital transformation. She is the recipient of numerous awards, including a Guggenheim Fellowship and a Radcliffe Fellowship. An avid gardener and the mother of two daughters, she lives in Vancouver.
Sally James is a writer and journalist who covers science and medical research. She has written for The Seattle Times, South Seattle Emerald, Seattle and UW Magazines, among others. For the Emerald, she has been focusing during the pandemic on stories about health and access for communities of color. In the past, she has been a leader and volunteer for the nonprofit Northwest Science Writers Association. For many years, she was a reviewer for Health News Review, fact-checking national press reporting for accuracy and fairness. She is most pithy on Twitter @jamesian.
---
Presented by Town Hall Seattle.