Julie Blacklow with Pepper Schwartz
Diary of a Badass Reporter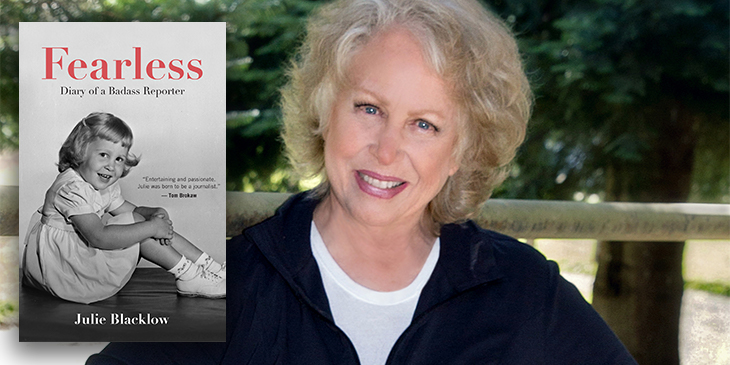 Even as a teenager, Julie Blacklow displayed qualities that marked her as a natural for reporting—courage, tenacity, and a willingness to get in anyone's face if it served her mission to help people. On the other side of her forty-year career, Blacklow arrives at Town Hall with a retrospective on her time spent as one of the first women in television news in America. In conversation with famed intimacy and sexuality researcher Pepper Schwartz, Blacklow draws from her book Fearless—Diary of a Badass Reporter to reflect on her decades in the television news business, where she met thousands of people and learned along the way how to ask questions in the worst—and best—moments of their lives. Blacklow presents an unforgettable memoir spanning her dramatic television career, cancer, and dozens more extreme highs and lows.
Julie Blacklow is an Emmy Award-winning journalist for KING-TV with more than forty years in the television news business. Among the first generation of women in television news in the United States, she encountered the entire spectrum of humanity from movie stars to murderers and regular people overcoming everyday obstacles.
Pepper Schwartz is an acclaimed author and researcher who has devoted her life to furthering the fields of intimacy and sexuality. Schwartz serves as AARP's first Love & Relationship Expert & Ambassador and teaches at the University of Washington in Seattle, and has authored many articles and 25 books on love, sexuality, and commitment.
---
Presented by Town Hall Seattle.
---
Join us in The OTTO!
Located in the Forum, The OTTO Bar is a great spot to meet with friends before an event or keep the conversation going afterward. You can purchase beer, wine, and non-alcoholic beverages or bring in your own snacks and non-alcoholic drinks to enjoy.
On the night of this event, The OTTO is open from 5:30PM-10:30PM.