Jules Boykoff with Bill Radke
A Critical Take on Sports and Capitalism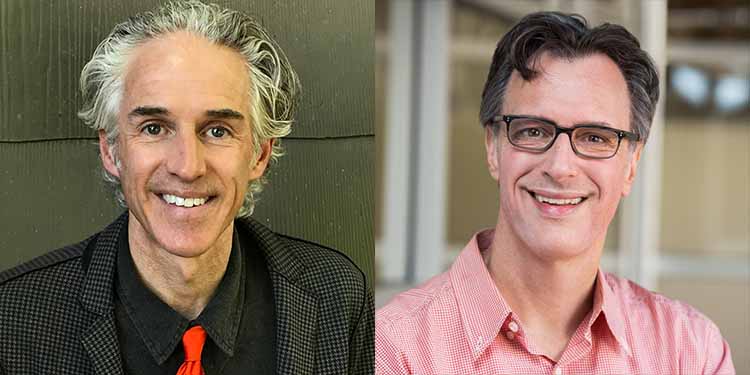 The Olympic Games are no stranger to political controversy; a look back at over a century of modern Olympic history reveals countless boycotts, scandals, and international conflicts. Jules Boykoff, professor of political science, writer, and former professional and Olympic soccer player, is no stranger to writing about the Games through a critical lens. Bolstered by extensive research and first-hand experience, his latest book, NOlympians: Inside the Fight Against Capitalist Mega-Sports in Los Angeles, Tokyo and Beyond, draws attention to the global rise of anti-Olympics activism and the declining popularity of hosting the Games.
The 2022 Winter Olympics are just around the corner, starting on February 4 in Beijing, and sports fans across the globe are anticipating marvelous displays of athleticism and sheer talent. Yet, Boykoff contends that the action on the slopes and rinks will transpire against a controversial backdrop of human rights violations in the Olympics' host country. In discussion with KUOW's Bill Radke, Boykoff shares his analysis of how hosting the Olympic Games contributes to trends of displacement, expanded policing, and anti-democratic backroom deals instead of promises of prosperity, upticks in tourism, and increased jobs.
Jules Boykoff is the author of five books on the Olympic Games, including The 1936 Berlin Olympics: Race, Power, and Sportswashing (Common Ground, forthcoming), NOlympians: Inside the Fight Against Capitalist Mega-Sports in Los Angeles, Tokyo, and Beyond (Fernwood, 2020) and Power Games: A Political History of the Olympics (Verso, 2016). His writing on the Olympics has appeared in places like The New York Times, the Los Angeles Times, the Guardian, The Washington Post, and The Nation. He teaches political science at Pacific University in Oregon.
Bill Radke is the host of Week In Review on KUOW. He has been a host on KUOW's The Record, and American Public Media's Weekend America and Marketplace Morning Report. He is also the creator of past show Rewind, a news-satire show heard on KUOW and nationwide on NPR.
---
Presented by Town Hall Seattle.