Jonathan Galassi with Juan Carlos Reyes
School Days: A Coming-of-Age Story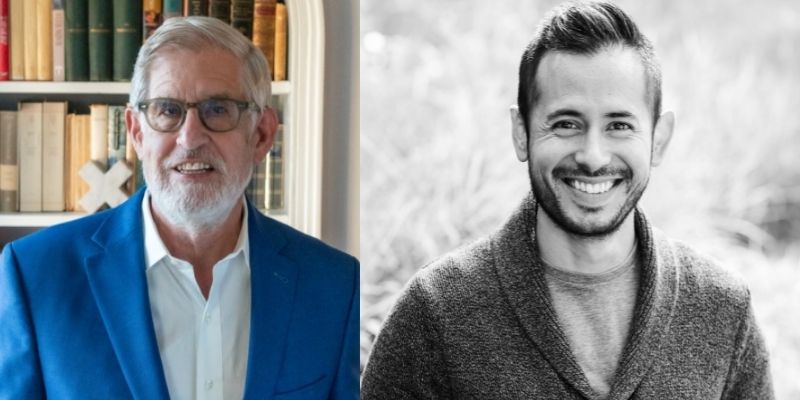 Jonathan Galassi is an acclaimed poet, translator, and longtime publisher at Farrar, Straus and Giroux who has built a life around the art of language. His poetry, described as "direct and plain-spoken," by The New York Times, is known for illuminating the human experience and its multitudes, from nature and fatherhood to love and partnership. In addition to poetry, Galassi is a novelist. His newest book, School Days, asks fundamental questions about love and sex, friendship and rivalry, desire and power, and the age-old dance of benevolence and attraction between teacher and student.
In School Days, Sam Brandt is a long-term resident of Connecticut's renowned Leverett School. As an English teacher, he has dedicated his life to providing his students with the same challenges, encouragement, and sense of possibility that helped him and his friends become themselves at the school half a lifetime ago.
When Sam is asked to help investigate a charge involving the abuse of one of his former classmates by a teacher, Sam is flooded with memories of his closest friends and mentors. Sam's search for the truth becomes a quest to get at the heart of Leverett, then and now. The school changed enormously over the years, but at its core lie assumptions about privilege and responsibility untested for more than a century. And Sam's assumptions about his own life are shaken, too, as he struggles to understand what really happened all those years ago.
Jonathan Galassi is the President and Publisher at Farrar, Straus and Giroux. Previously, he worked in publishing at Random House and Houghton Mifflin, later joining FSG, where he also served as editor-in-chief and executive editor before becoming president. He is also a poet and a translator of poetry, especially for the works by Giacomo Leopardi and Eugenio Montale. His poetry has earned him the Guggenheim Fellowship and the position of Honorary Chariman for the Academy of American Poets. He is the recipient of the Maxwell E. Perkins Award, which recognizes an editor, publisher, or agent who "has discovered, nurtured and championed writers of fiction in the U.S." His first novel, Muse, was published in 2015, and he is the author of three poetry collections.
Juan Carlos Reyes is an essayist and fiction writer who has published the novella A Summer's Lynching and the collection Elements of a Bystander. His essays and short stories have appeared in West Branch, Waccamaw, Florida Review, and Moss, among others. He received an Artist Trust Storyteller Grant and a PEN USA Emerging Voices Fellowship and is the most recent Board President of Seattle City of Literature. He has taught creative writing with the Alabama Prison Arts + Education Project and with Stetson University's MFA of the Americas and is currently an Assistant Professor of Creative Writing at Seattle University.
---
Presented by Town Hall Seattle.