Jonathan Franzen with Tom Nissley
Crossroads: A Vivid Take on Contemporary America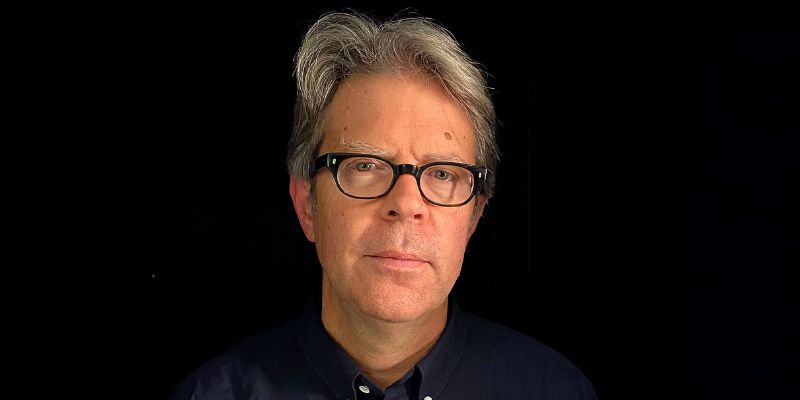 Jonathan Franzen is known for being, well, a little bit of everything: cantankerous and compelling, celebrated and controversial. Known for his vivid character development, his six novels have provoked commentary of all sorts from each end of the spectrum and everywhere in-between. Unsurprisingly, when Franzen — dubbed by TIME as "The Great American Novelist"— releases a new book, people pay attention; his latest novel, Crossroads, is no exception.
In Crossroads, it's December 23, 1971, and heavy weather is forecast for Chicago. Russ Hildebrandt, the associate pastor of a liberal suburban church, is on the brink of breaking free from a joyless marriage — unless his wife, Marion, who has her own secret life, beats him to it. Their eldest child, Clem, is coming home from college on fire with moral absolutism, having taken an action that will shatter his father. Clem's sister, Becky, long the social queen of her high-school class, has sharply veered into the counterculture, while their brilliant younger brother Perry, who's been selling drugs to seventh graders, has resolved to be a better person. Each of the Hildebrandts seeks a freedom that each of the others threatens to complicate.
The story of a Midwestern family at a pivotal moment of moral crisis, Crossroads explores the history of two generations with humor and complexity that resonates with our contemporary times.
Jonathan Franzen is the author of six novels, most recently Crossroads and Purity, and five works of nonfiction, including The Discomfort Zone, Farther Away, and The End of the End of the Earth. Among his honors are the National Book Award, the James Tait Black Memorial Award, the Heartland Prize, Die Welt Literature Prize, the Budapest Grand Prize, and the first Carlos Fuentes Medal awarded at the Guadalajara International Book Fair. Franzen is a member of the American Academy of Arts and Letters, the American Academy of Arts and Sciences, the German Akademie der Künste, and the French Ordre des Arts et des Lettres. An ardent bird-watcher, he has served on the board of the American Bird Conservancy since 2008, and has received the EuroNatur Award for his work in bird conservation.
Tom Nissley is the owner of Phinney Books and Madison Books in Seattle, and the author of A Reader's Book of Days. He has a Ph.D. in English from the University of Washington and in 2010 won eight games on Jeopardy!.
---
Presented by Town Hall Seattle.